NEWS&COLUMN
Introducing news and columns from ROKKONOMAD
2022.03.31
Series: Mountains and Work Vol.7 Hiroki Nagasawa "How to connect with the world through asynchronous remote work and productivity efficiency on Mt. Rokko"
COLUMN / MOUNTAIN and WORK
Doist is a company known for its software development and production of such world-class apps such as Todoist, a task management tool, and Twist, a communication tool. Mr. Hiroki Nagasawa, an iOS software engineer from Japan is a member of their team who used to live in Portugal, but returned to Japan and now comes to ROKKONOMAD once a week to work.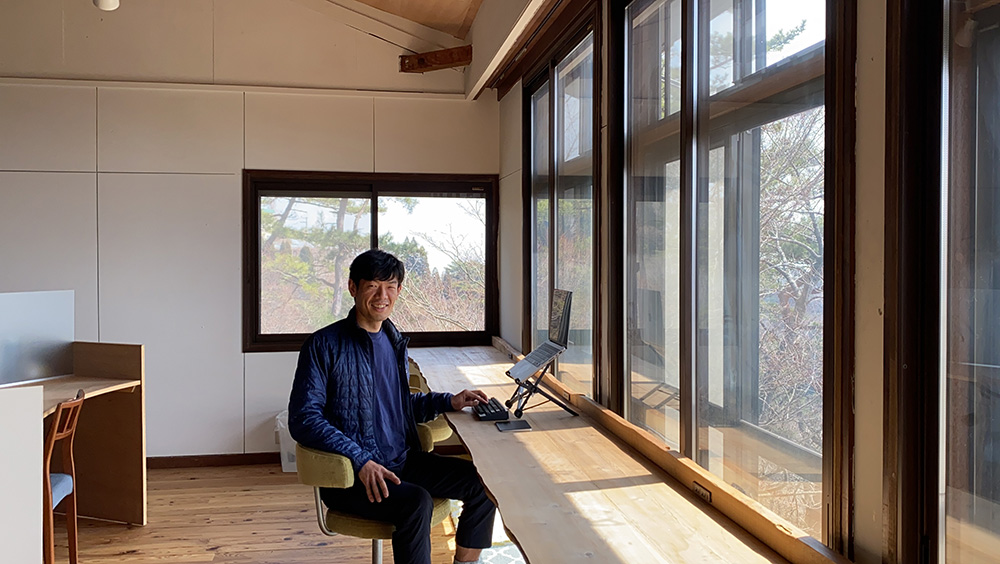 – You are an engineer who creates iOS apps, when did you start creating smartphone apps?
When I was in college, I was in the Applied Physics Department of the Faculty of Science and Engineering, and one of my seniors was making iOS apps, so I tried my hand at making a simple app myself, just to see what I could do. However, the app I created as a beginner got a bit of a response, and it became interesting and so I became seriously interested in it as well. While teaching myself programming, an acquaintance told me about a start-up company that was developing a business using apps, and I was able to work part-time while attending university and learning a lot. I had the option of working for that company after graduating from college, but I wanted to see what else was out there, so I joined a major company that dealt with the production and distribution of mobile games. As I worked there, I began to think that I wanted to be involved in apps that are used globally, and gradually I started looking for jobs at overseas startups. Then I met Doist, and that led me to my current way of working.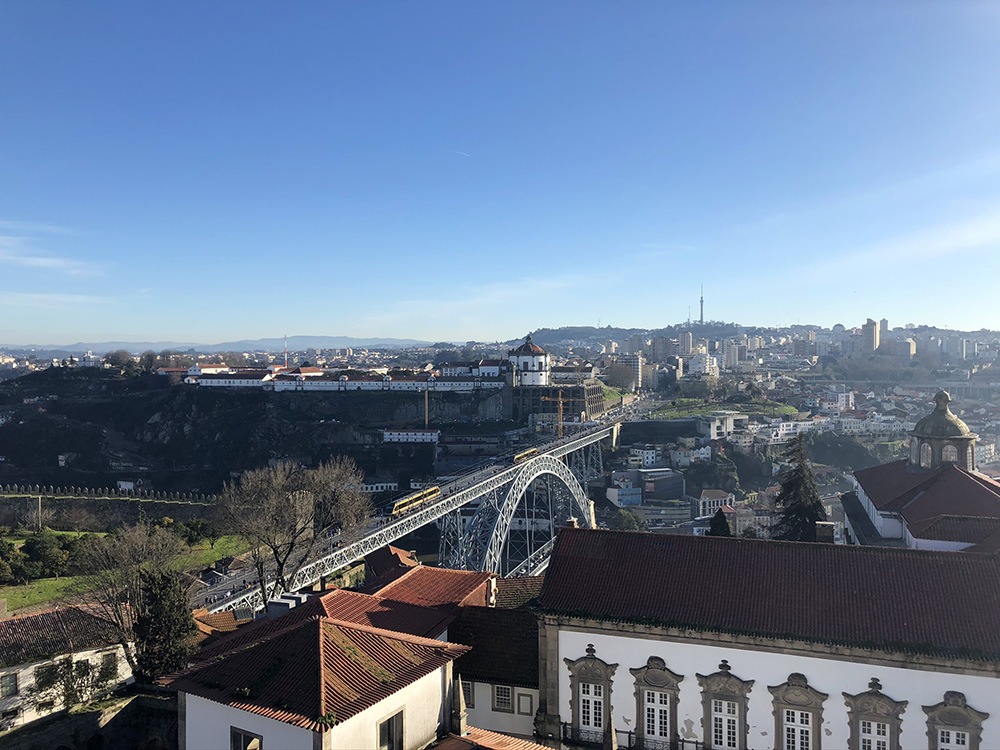 – What made you choose Doist over other foreign firms?
First, I wanted to be involved in a service that I use and that is supported globally. The second was that I met Doist in 2017, and at the time, other overseas subsidiaries were hiring on the premise of having people come locally, so it would be a heavy burden for the company to have people move to a foreign country from Japan, and they were not very proactive about it. Doist, on the other hand, had a working style that was designed for full remote work from that time.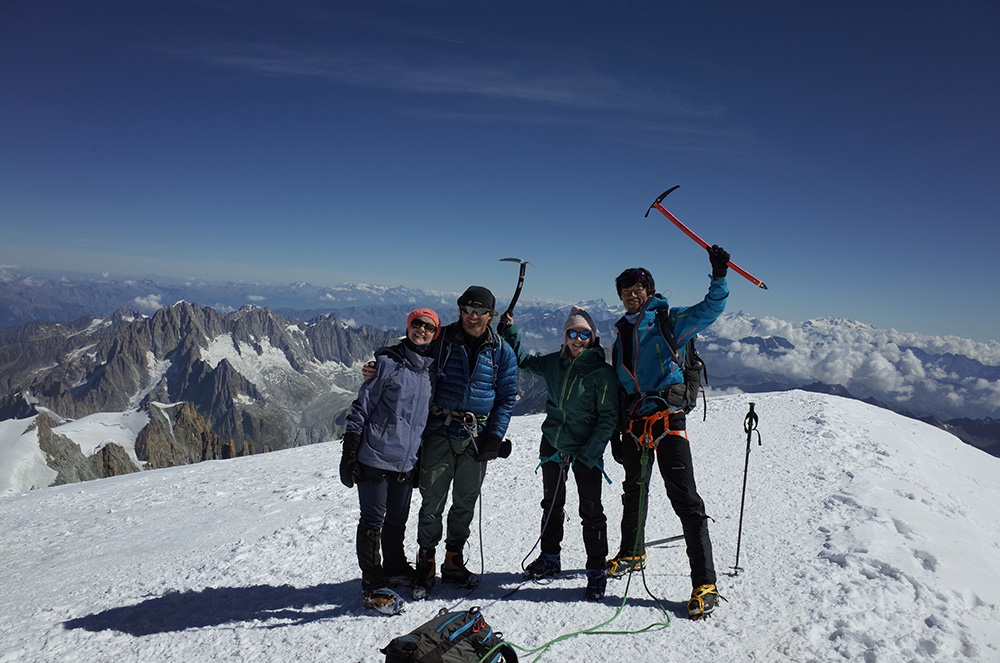 The company was originally started by a representative who lived in Denmark, and it grew rapidly. Therefore, interviews and participation in projects on a trial basis were consistently conducted remotely. However, I myself wanted to live abroad once, so I was given a visa and was allowed to choose to come to work at Doist's office in Porto, Portugal. That was the company culture, so I went to work in the beginning when I moved to Portugal, but towards the end, I spent a lot of time working in cafes and other places even though I was in Portugal (laughs).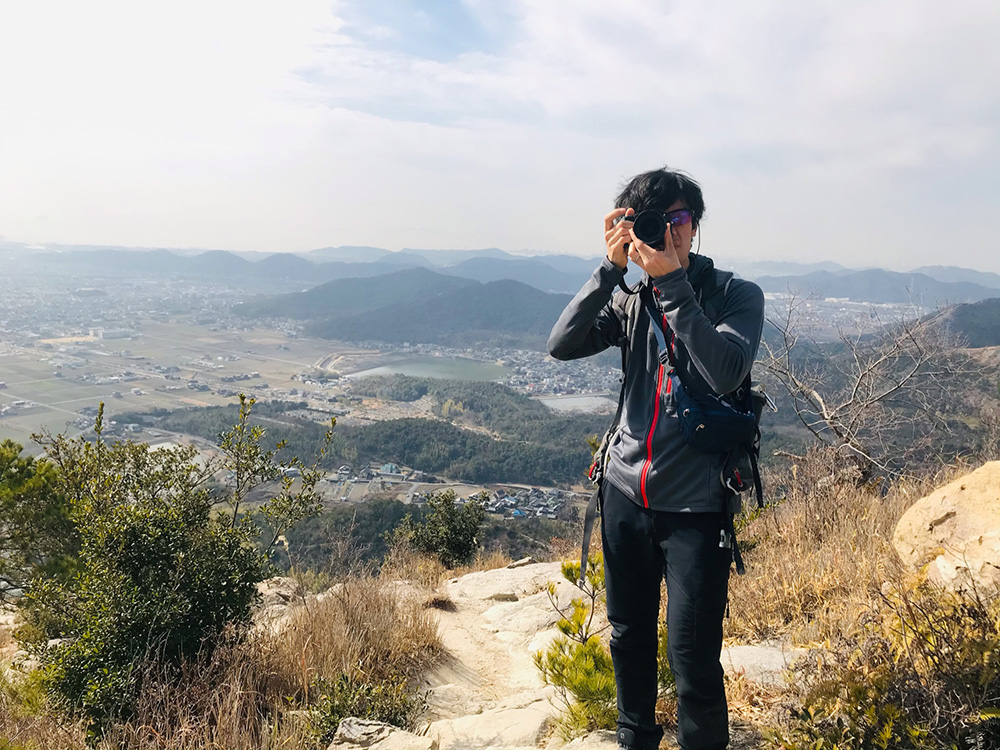 – Was it 2019 when you were able to come back to Japan?
After three years of living in Portugal, I could have continued to live there, but due to family circumstances, I finally decided to return to Japan. As mentioned above, I have always been fully remote, so there are no obstacles to working wherever I am. I am originally from Chiba, but my wife's hometown is Kobe, and I wanted to take this opportunity to live there, so we chose Kobe.
I come to ROKKONOMAD once a week now, and I joined because I like its proximity to Rokkomichi, where my house is located, and the fact that I can come to the office by climbing the Abura-Kobushi route near the Rokko Cable Lower Station. I have never used the cable car to commute here yet. I like mountains and often go climbing on weekends, and I like to train by climbing on a regular basis, and then I can enjoy the mountains more because they are not as tough when I go climbing. Generally, I like places where I can go with my own feet.
– Do you find it difficult to work in the different time zones between Japan and Europe and the U.S.?
We're optimizing "asynchronous communication" in our work environment. When I first joined Doist, I felt uncomfortable with the time difference in which a question would not be answered immediately on the spot, but a day later in the other person's time zone. However, once I got used to it, I was able to free myself from the feeling of being rushed because I always insisted on an "immediate response," and I was able to concentrate on my own work, which was more comfortable. I think it is less wasteful because I can think things over before communicating. On the other hand, when there is a problem with an application service we provide, we can immediately contact each other in case of an emergency.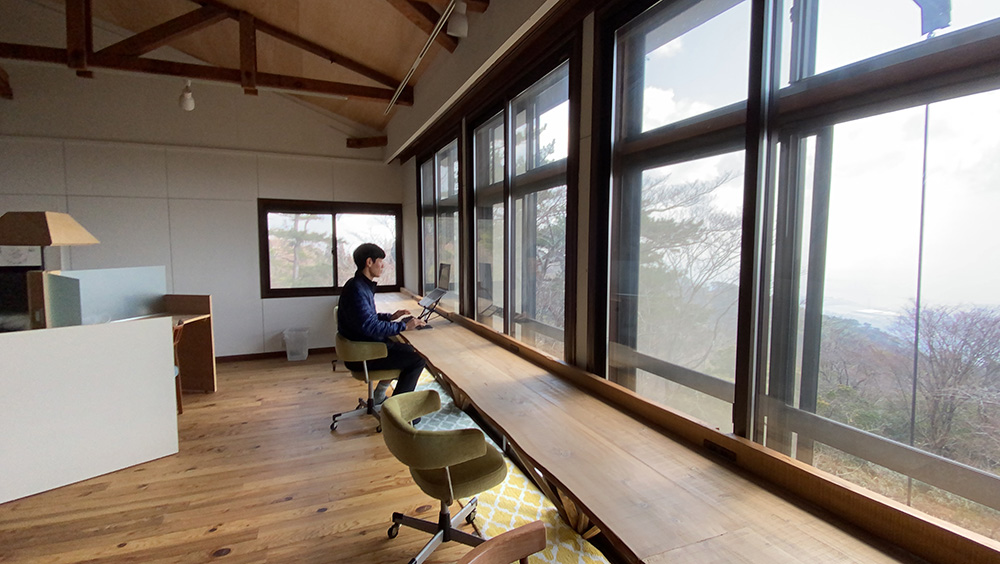 – Aside from being able to hike mountains on a daily basis, what do you feel are the advantages of ROKKONOMAD?
The productivity management application provided by Doist also has a feature that allows you to look back on your work efficiency over the past year and see which days of the week you have completed the most tasks. (laugh).
Basically, I find that I lose concentration if I work in the same place all the time, so I go from place to place, such as at home and cafes, and actually this is the place where I am most efficient.
Another good thing is that I get to meet people from different fields. I am 31 years old this year, and I have been in the IT industry for a long time and know very little about other industries. So it is very interesting to hear what they have to say, and I get a lot of inspiration from listening to people from the perspective, and that I may have something I can contribute.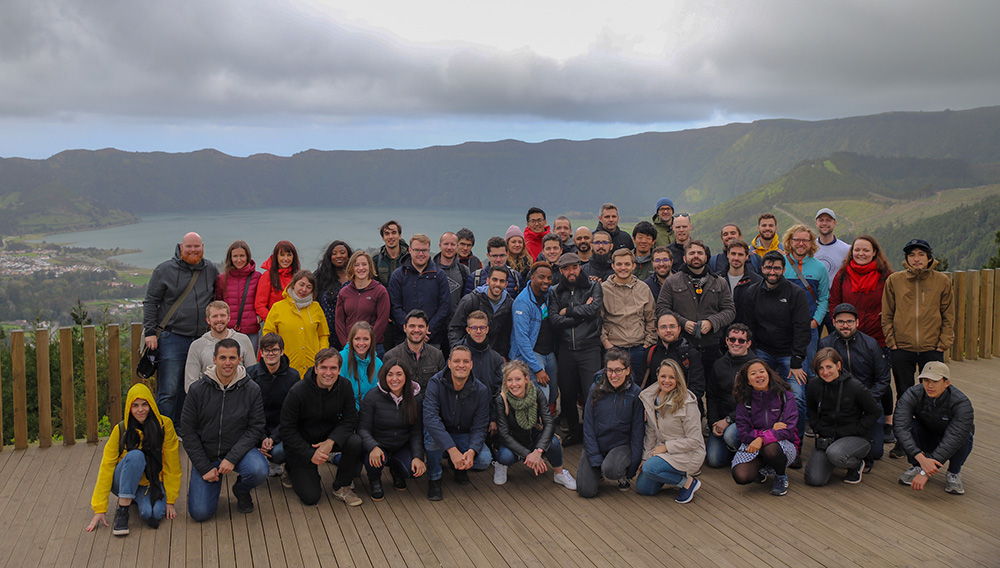 – I know that Doist members are all over the world, but don't you meet with them?
Our company has a "retreat," a real company-wide gathering opportunity once a year, where we decide what city in what country we will be in this year and gather there from all over the world. As you say, Doist members are in many different countries, so the venues are worldwide, but the ones I have attended are Santiago, Chile, Athens, Greece, and San Miguel, a remote island in Portugal.
There, we talk about work and listen to guest lecturers, but more than half of it is recreation. It is a place where we all play sports, go sightseeing, and do other things we normally can't do together. I mentioned that we can complete work remotely for business purposes, but whether the person you are working with is someone you know or someone you don't know makes a difference in how easy it is to do. It also makes it more enjoyable and motivating. Last year the event was cancelled due to COVID, but I hope it will be held this year, as it gives us a sense of unity as an organization.
Hiroki Nagasawa Profile
iOS application development engineer at Doist. He also develops iOS and macOS apps on a personal basis. His hobbies include mountain climbing, hiking, and productivity efficiency. Recently, he has been interested in space and astronomy.
Doist Official Website
Hiroki Nagasawa Website
(Column written by Yohei Yasuda)