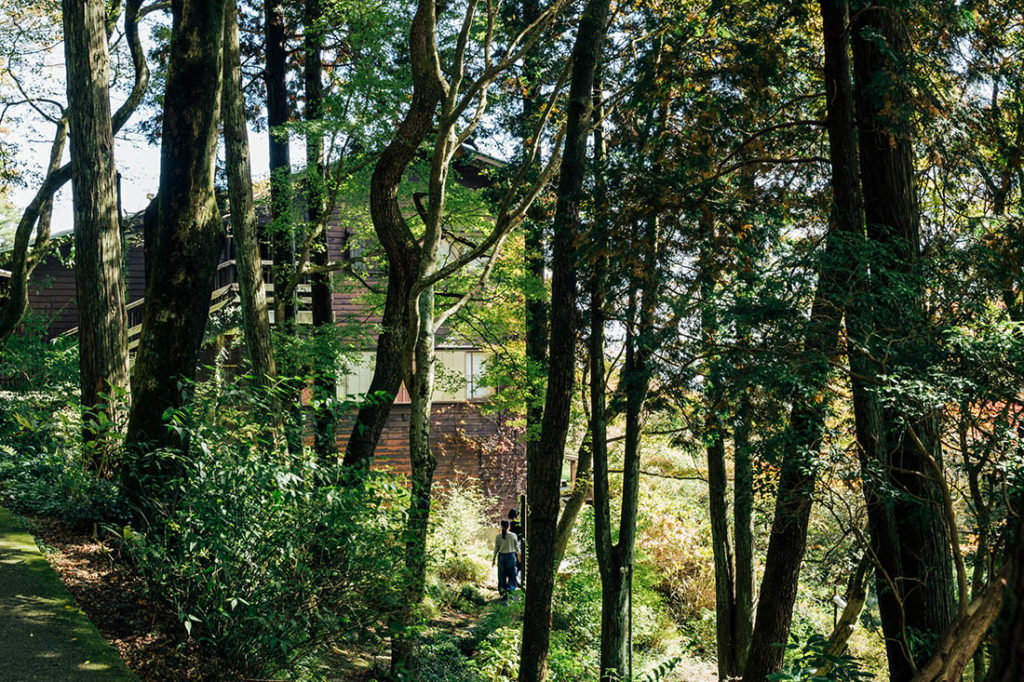 ROKKONOMAD is a shared office space in the woods on Mt.Rokko. Established as part of the Kobe City "Creative Smart Rokko Mountain" project, it is a hub for a business collaboration "Co-creation Lab" on the mountain.
How about working a bit away from the city, surrounded by nature and fresh air?
2020 may have been a year that gave us a chance to change our workplace and work style consciousness. Where we used to think that we would always go to work every day, this year made new choices of working at home (in home offices). The company became a base to go as needed, the main office. The company was traditionally placed in the center of the city as a management base, sales base, and showroom function. With the new style this year, daily work and even operations started to be carried out in home offices in residential areas. 
So what's the best way to do creative and focused work?
Now that remote work has become more standard, we like to think of work locations that were once unthinkable as a workplace.
For example, rural areas, waterfronts, and of course, the tops of mountains.
Mt. Rokko (Rokkosan) is a rare mountain close to the city. If you are a resident of the Hanshin (Osaka/Kobe) area, you can get here by car in about 30 mins to an hour. More recently, with high speed internet fiber now available, one can hold online meetings without any problems.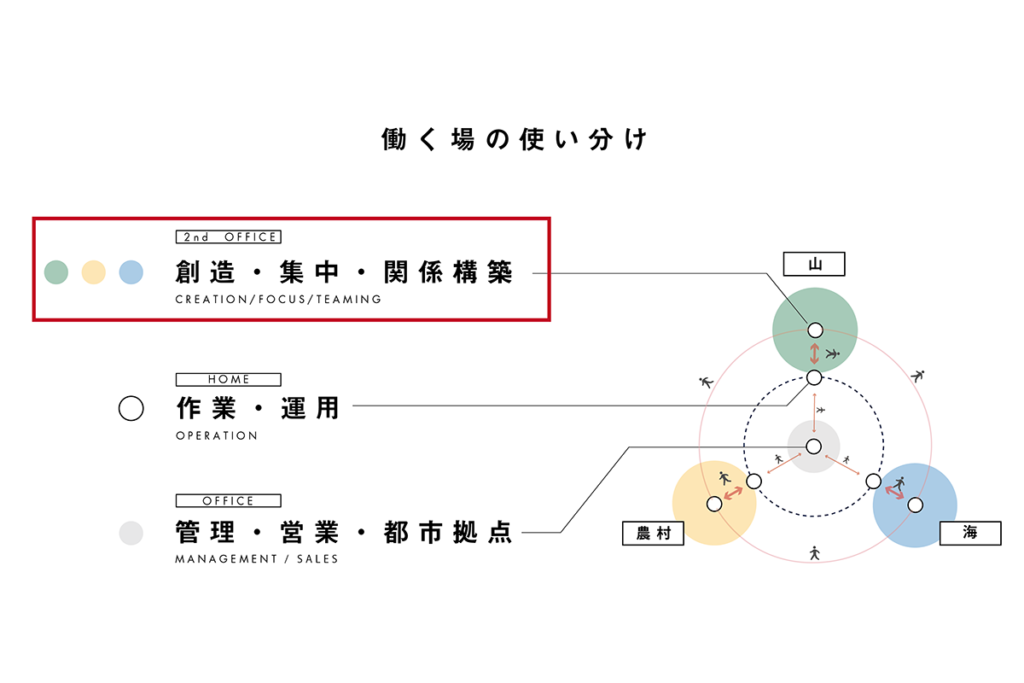 The top of the mountain is a great place to refresh your thinking
You will have a different mindset when you are on the mountain. In the city, it's not easy to calm yourself down due to hectic routines. Home offices can be nice and relaxed, but sometimes it's difficult to separate private time from work.
So how about going to a mountain office in just 30 minutes?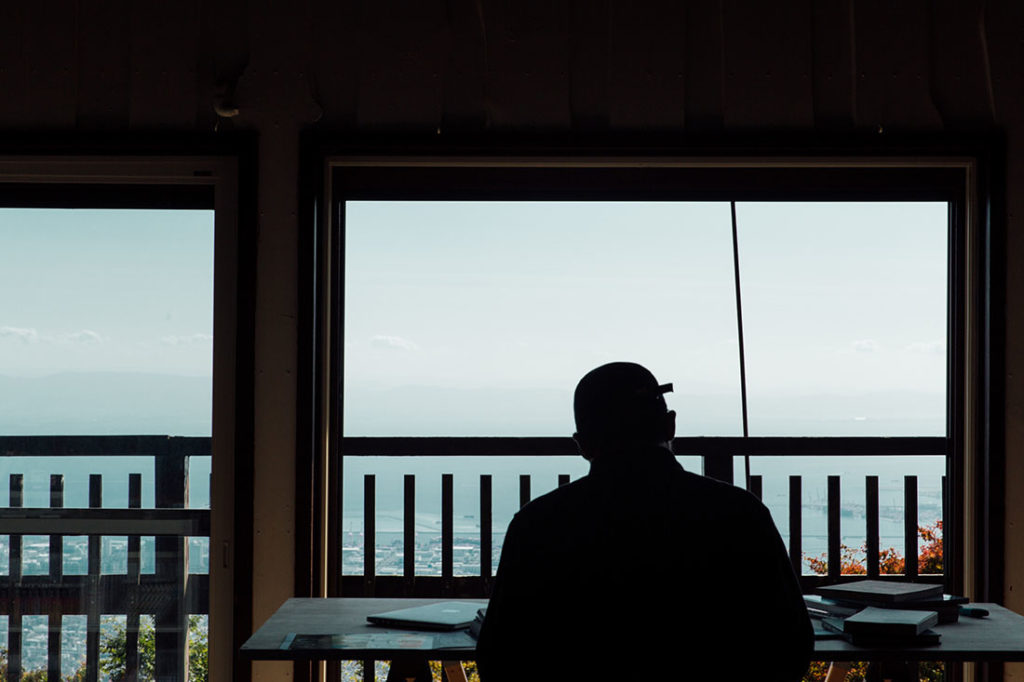 Here you can avoid the crowds and focus easily in a quiet atmosphere. It is also very suitable for people who do creative work.
It is a good place to have focused meetings, workshops or brainstorming sessions. For strategies on management, new business plans, product strategies, or to finish tight deadlines, we have created the perfect atmosphere for you and your team. 
If necessary, it's easy to go back to the city.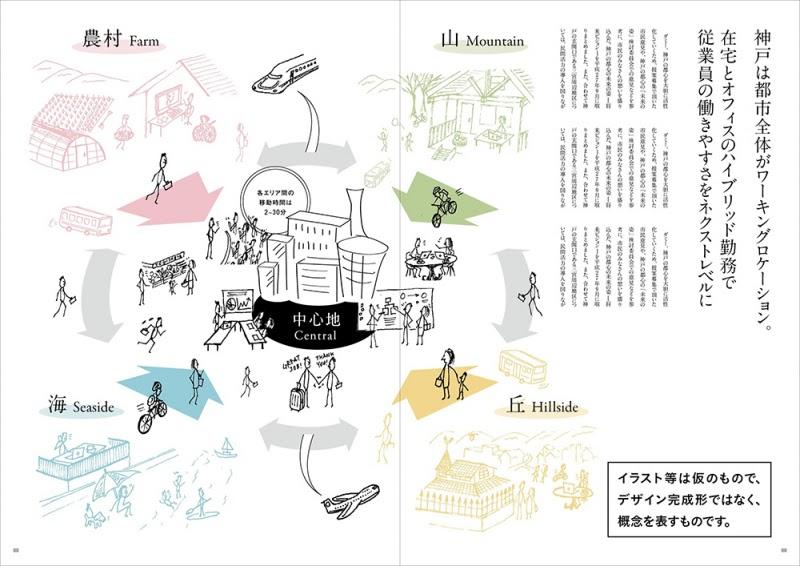 Since the expansion of the working locations, we started a plan to open this shared office "ROKKONOMAD" on the mountain (* Scheduled to officially open at the end of March 2021). You can have a different mindset on the mountain, get new ideas. Above all, it's refreshing, healthy and just really feels really good to be here. 
  
It is said that people have lower stress levels and activate their parasympathetic nervous system when one is in nature. On the other hand, in cities the autonomic nerves tend to become unstable from the waves of people and information, which increases the risk of anxiety disorders.
It is clear that in the future, one will be easily able to freely choose multiple work locations.
How about a main office (company) in the city, a home office at one's house, and a satellite base office on the mountain?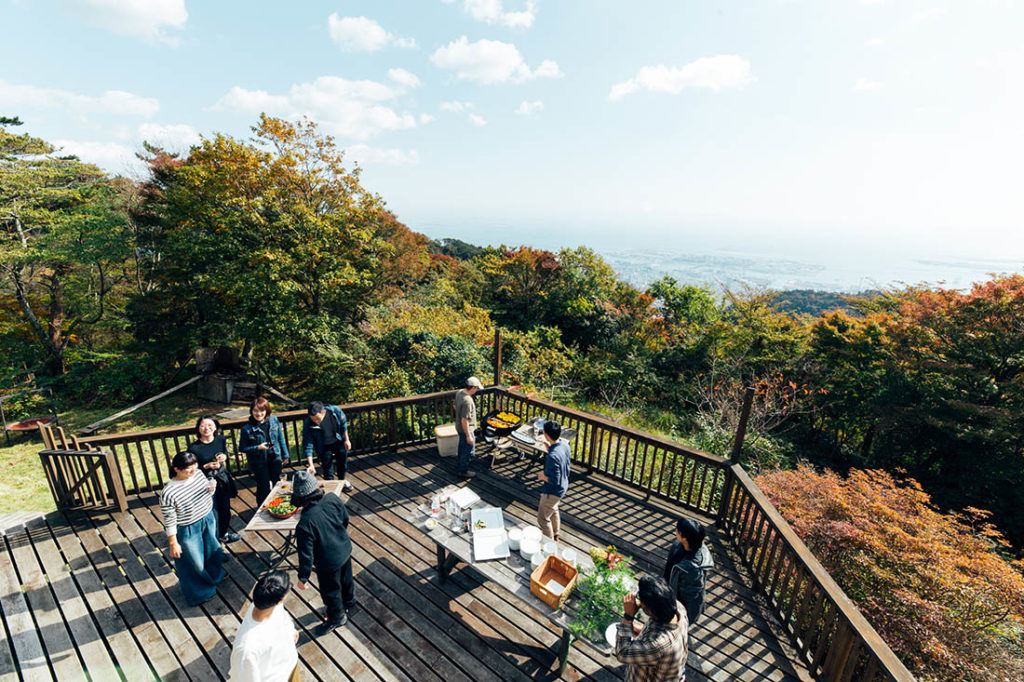 Accommodations also possible
On Mt. Rokko, there are recreational facilities and villas of companies that are no longer in use. ROKKONOMAD is renovating and using a former recreational building, which also has a deck, garden and cottages. If you like you can spend the night at ROKKONOMAD, and start with the pleasant air of the mountains the next morning.
Many people started to do remote work, because of Covid-19. On the top of the mountain with fresh air, you can refresh and deepen the relationship of employees and team members.
Work-in-residence and Trial programs
There is also a long-term stay support "Work in Residence" program geared towards people who create things. There is also a "trial plan" for first-time users.
Click here for details.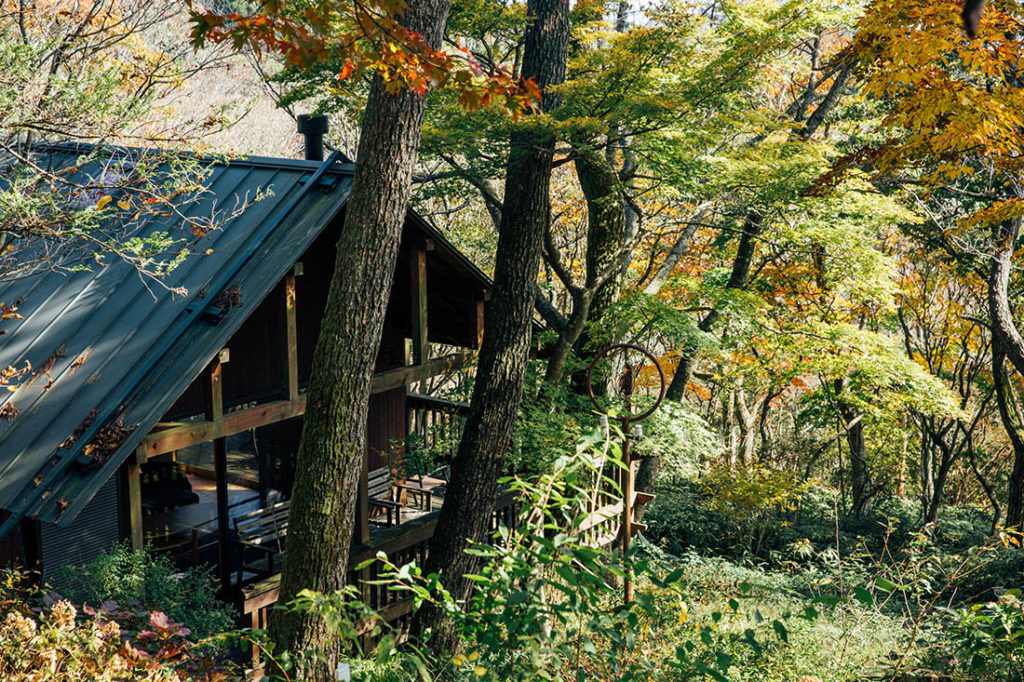 Cooperation with Kobe City
ROKKONOMAD will be operated in collaboration with Kobe City as a "co-creation lab", an exchange base for people working on the mountain through their "Creative Smart Rokko Mountain" project.
Not only will the location be available as a shared office in the woods where you can stay, but it will also be usable as a co-working facility with the surrounding workspaces, hotels, cafes, and urban areas. We are planning to hold various exchange events.
The "Creative Smart Rokko Mountain" project is accessible from the city center in around 30 minutes and will support the advancement of companies and creators on Mt. Rokko where nature is beautiful and abundant. Nature is very suitable for the "with corona" era for people both locally and those from abroad. It is an initiative to make Mt. Rokko a place for attract harmonious offices and workspaces as well as for people to propose new ways of working such as workations.
In addition, Kobe City is soliciting proposals from IT companies with advanced technology and ideas to participate in their "Be Smart KOBE" program, and will supporting experiments, implementation, and service introduction on Mt. Rokko and in the city.
On this site, the official homepage of "Creative Smart Rokko Mountain" project, useful information for working and living on Mt. Rokko, as well as information on real estate in the vicinity, subsidy information for businesses considering building a base on the mountain and other information is available.
Related Sites
For Companies -Would you like to have a second working base on the Rokko Mountain? –
Creative Smart Rokko Mountains (Kobe City Website)

Kobe City Start-up Support (Support measures for companies entering the market, etc.)

Access! Kobe Rokkosan