NEWS&COLUMN
Introducing news and columns from ROKKONOMAD
2022.03.10
Series: Mountains and Work Vol.5 Artist / Art Director: Lok Jansen "Nature's Imagination is so much greater than man's."
COLUMN / MOUNTAIN and WORK
Dutch artist / art director Lok Jansen, makes concepts, visuals and paintings, for design firms, apparel brands, and hotels. He has lived on the mountain with his family since 2021. How does he work with domestic and international clients from this location?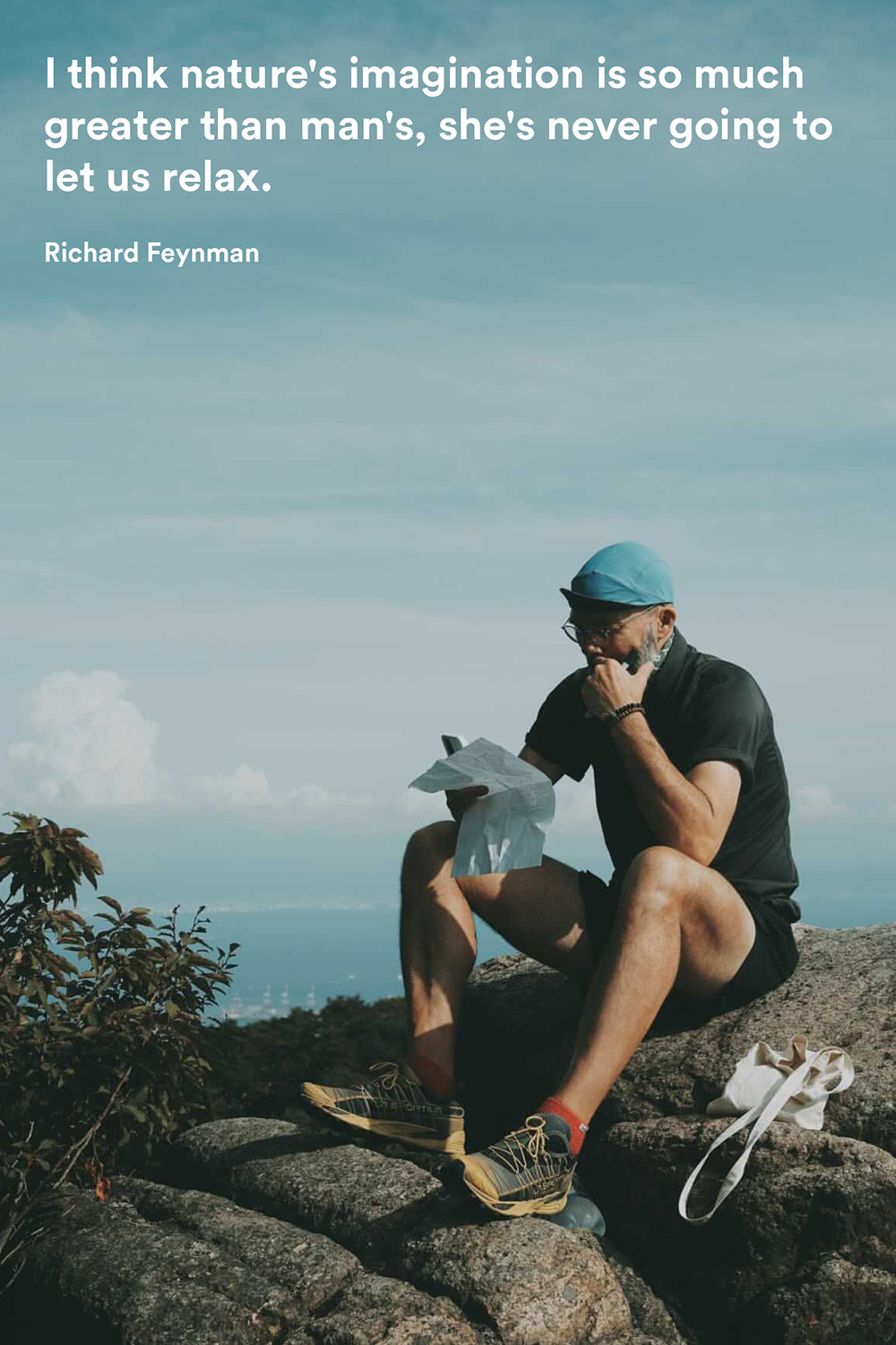 Lok Jansen was born in Amsterdam, the Netherlands. After attending art high school, he did his Masters in Architecture both in Holland and Japan. While working as an architect in the Netherlands, he started drawing more for himself throughout the nights. He went back to Tokyo, now working mostly on concepts and art for clients in and out of Japan. After 10 years he moved with his family from Tokyo to Ashiya. In the spring of 2021, his wife Naoko took a job as the manager of Rokkonomad, and the family moved to Rokko mountain.
– An artist/art director who is involved in a company's project from the concept stage is in a position where his/her unique perspective and stock of ideas are challenged. Is there any problem living on the Rokko Mountain?
When I was in Tokyo, we used to go to a lot of exhibitions and I enjoyed seeing lots of different areas, people, books, fashion etc. This was a huge visual education and source of ideas for me. Now, however, when I receive job requests, I find I have less desire to look at books, products, or other things that might serve as direct references. When I flip through books now, I enjoy and appreciate it of course, but there is also a sense of recognition where the ideas come from, a feeling of déjà vu perhaps.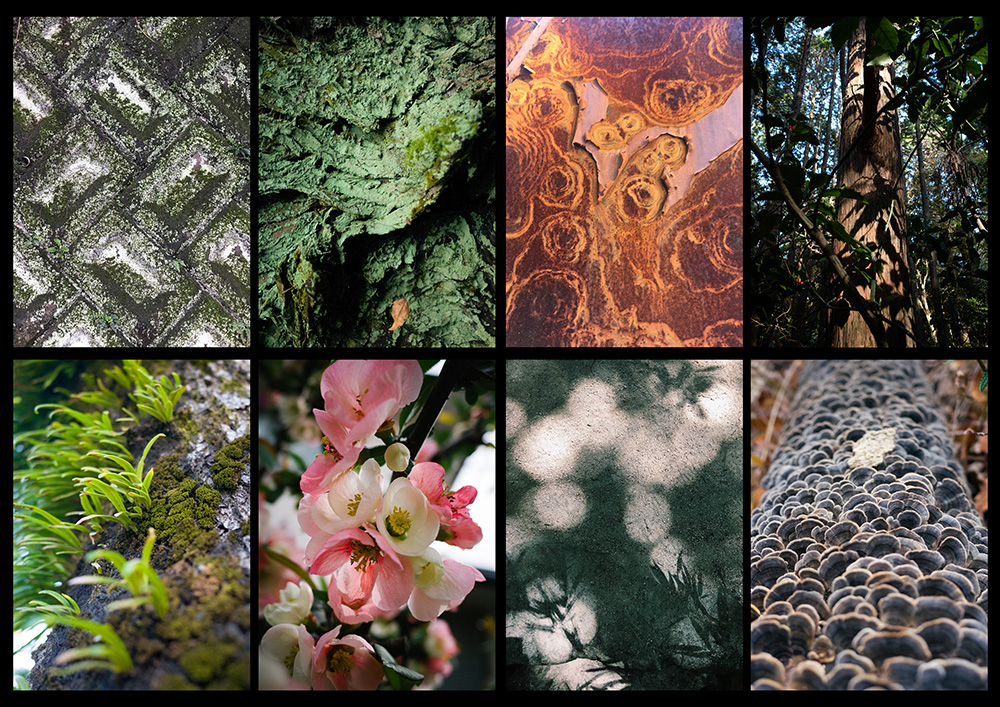 On the other hand, when I'm in nature, I have more of a feeling of surprise, visually. There are just so many lines, colours and compositions that you've never seen before. Shapes and images that are undesigned, beyond imagination perhaps. And so this can be more of a visual surprise.

– Does nature allow one to encounter imagination that is not preconceived?
Yes exactly. And I find this can help you in a way a rough sketch does – making you interpret or imagine something not necessarily intended, sparking new ideas. But I feel being in nature also encourages you to see how we label or conceive things. Like when you're in the mountains, and the weather is nice, but then it turns bad. I found that those times can be some of the most beautiful and meaningful to experience. Though the sun is nice of course, rain can be wonderful too. Both visually as something to work through if things don't go as planned.
So it can be great to try and go beyond labelling these experiences, to a more open observation. Initially, I found I was "judging" and "wanting" a lot. Now I feel I'm more simply observing and "finding". It is not what you're looking at, but what you see. Monet said that, "to see we must forget the name of the thing we're looking at".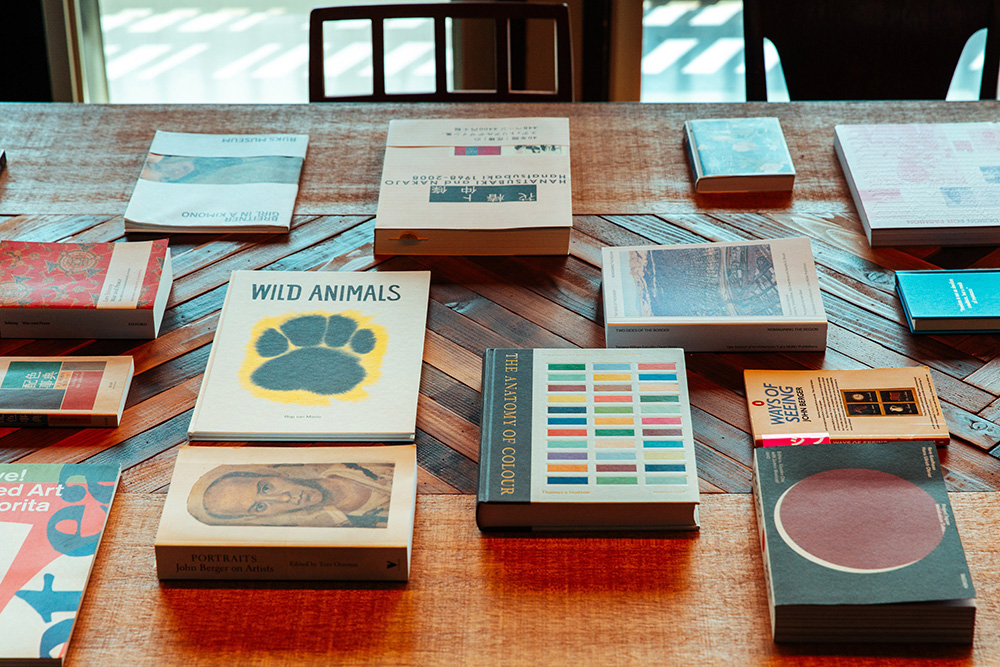 – In the common space of ROKKONOMAD, you have selected various art books and photo books for people to enjoy. Jakuchu Ito, Hiroshi Yoshida, Wolfgang Tillmans, and Marlene Dumas. …It is refreshing to have access to such a library on the mountain.
We'd like to go beyond the stereotypical "mountain lodge" with only camping goods and books explaining the Rokko mountain range. Since we are so close to the city, you can go into the mountains and learn about nature, life, and the complexity of these things, while also gaining an accent of urban culture. The whole point is to open your mind, and get a fresh outlook on things, and we'd like the space here to reflect that.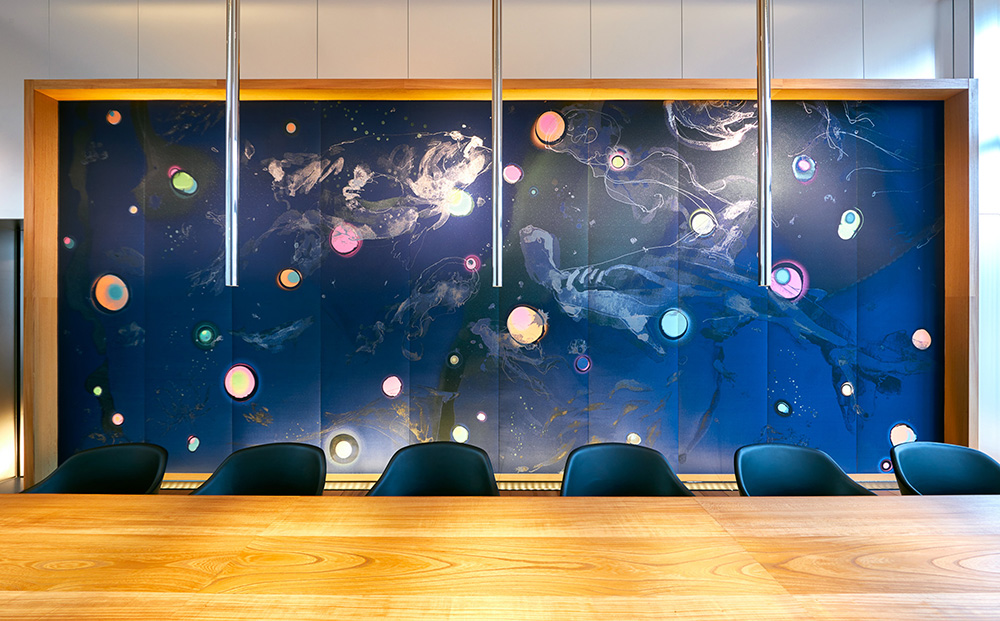 – What is your daily routine like?
Many of my clients are out of the country, so our online meetings are often at night, or very early morning. Often I am up before that to prepare for the presentation. If I don't have a morning meeting, I get up and immediately go for a walk or run in the mountains, come back around 10:00, and then work. Then I will often eat lunch and continue working. If I have a lot of work to do, my hikes/runs will be short routes. When I have more time, I take longer routes. The best thing about ROKKONOMAD is that you can start hiking as soon as you walk out the door.
Often moving through the mountain clears my head and coming back I know what I will have to do or want to try next. The point is to not have set expectations. If no ideas come, I'm still refreshed. But often I find some ideas for shapes or a new way of making something that I want to try out. So, being away from your work place can be immensely productive.
– There are so many routes.
My favourite right now is a course from here to Arima and back, which takes me around two hours – just right for training. But yes, there are countless routes, much more than you find on the maps. But even the same route is good, as it is never the same experience. Different weather, different season, different me, perhaps a different focus. As a kid, my father would often hold his hand in front of my eyes and ask, "What's the last thing you saw just now?" Even inside our own house. I'm forever grateful for how that shifted my awareness.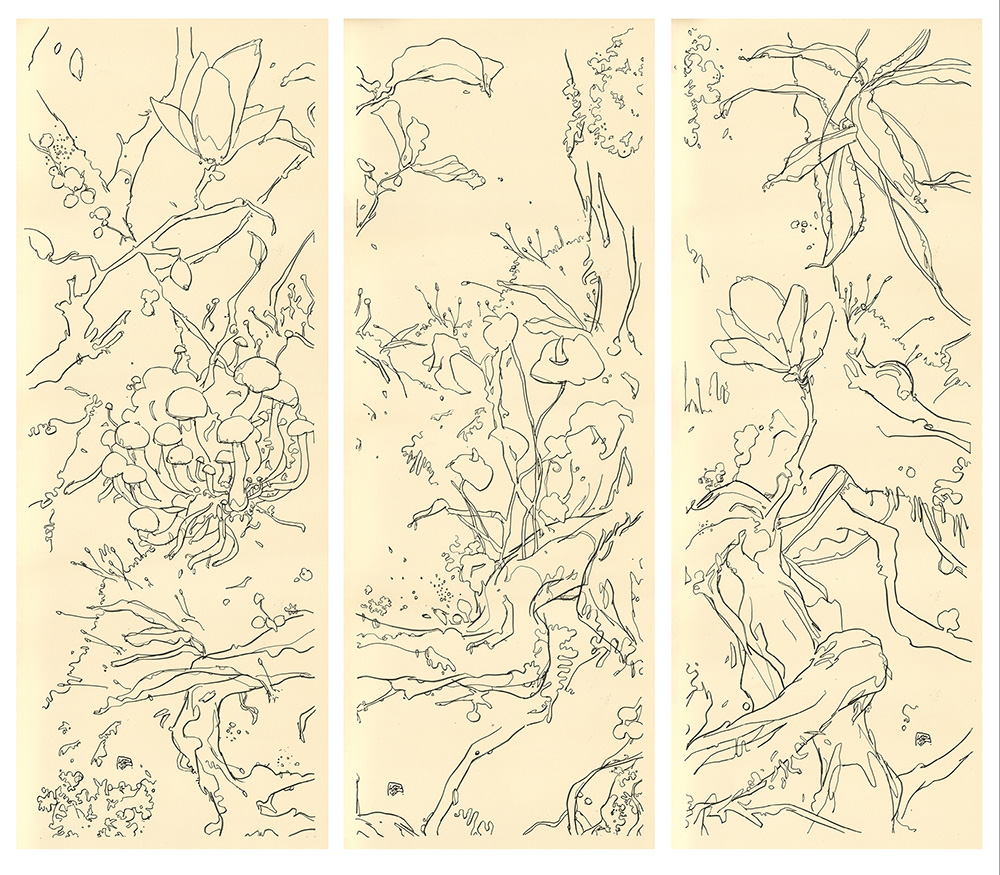 – Is all client communication online?
I haven't been able to go abroad since the emergence of the new coronavirus… But in general it depends on the project. Most projects are almost exclusively remote, but for example doing concepts and art work for fashion shows, we have to go to the physical space, and get a sense of scale judge colours etc. When art directing a photoshoot I find it often better not to tell exactly how things should be done. But rather work together with the other people involved, and then be flexible and creative. Play, but in a serious way.
But it is not so inconvenient to go from ROKKONOMAD to the city. It was a total image I build up in may mind that the living in the mountain would be remote and isolated. Of course it often can be. But here, overlooking Kobe, it's not been an issue at all. I can walk down, or go by car, or even ride the cable car.
As for remote work, we started doing that on an almost daily basis since around 2007, before online chat tools became widely available. We would have someone in the Netherlands, one in Brazil, and me here in Japan, and so on. It is not unusual for the client to be based in New York, but the person in charge of this project is in Milan, Italy.
So I was kind of prepared for working remote.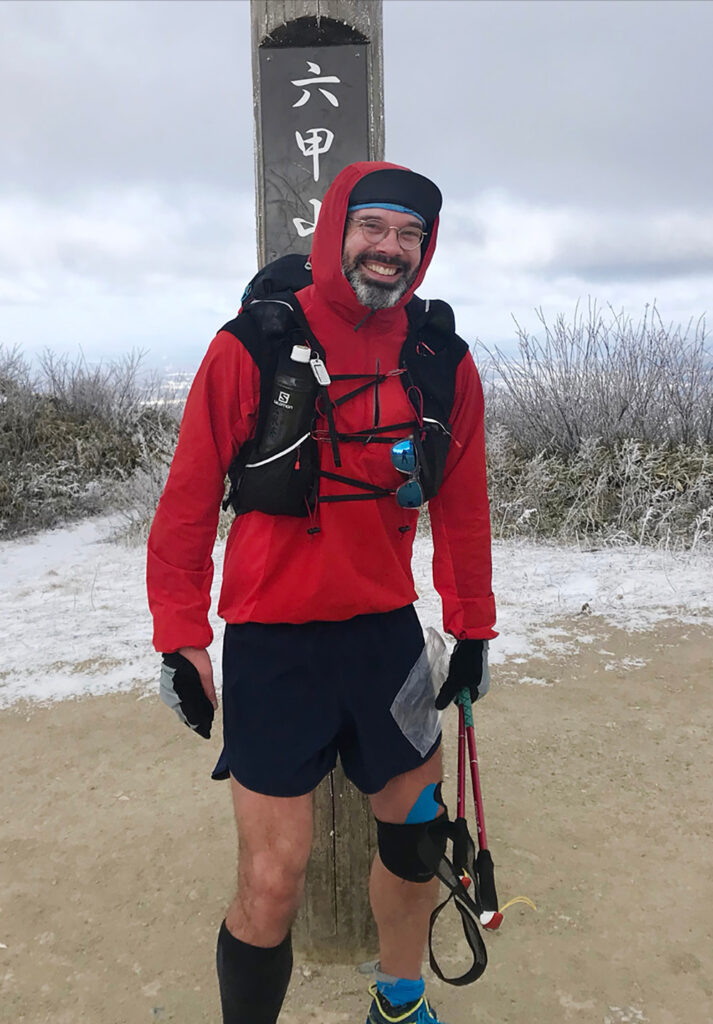 – By the way, have you been climbing mountains since you were in your hometown of Amsterdam, Holland?
Though I've climbed and travelled to the mountains in Europe, the US and China before, there are no mountains in the Netherlands (laughs). A lot of the country is below sea level, and it is as flat as a Mondrian. I started climbing mountains after I moved to Kansai. When I lived in Ashiya I usually climbed about 2 to 4 times a week, now it is around 4 to 6 days a week. I still meet some mountain friends from Ashiya. They are veterans of the mountains, my seniors, with a lot of knowledge and experience. I think that since moving here, my sensor has gradually shifted to being in nature rather than the city. I used to love being in a big metropolis like Tokyo, going on rooftops, exploring tiny back alleys. It is still great to visit of course. But for me at least nature has been even more amazing. Even as it has become a part of my daily life.
(Column written by Yohei Yasuda)