NEWS&COLUMN
Introducing news and columns from ROKKONOMAD
2021.10.08
Series: Mountains and Work Vol.2 Mr. GAKU Oyanagi "Feeling the charm of Kobe while looking at my Niigata hometown"
COLUMN / MOUNTAIN and WORK
This is the second in a series of articles in which we discuss the future of "mountains and work" based on conversations with people who have stayed at ROKKONOMAD!
Click here for the series Mountains and Work Vol.1 RYO (Digital Product Designer)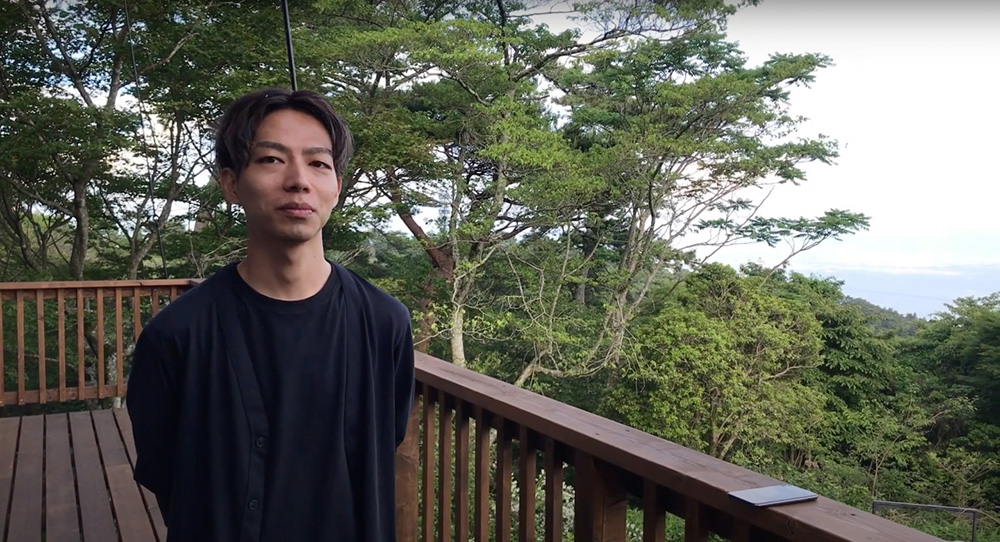 In April 2020, the first emergency declaration was issued for dealing with COVID. Although people were concerned about the situation in our hometown, it was not easy for many to return immediately from Tokyo. Against this backdrop, the online community "Flags Niigata" was launched by a group of people in their 20s and 30s from Niigata who wanted to create a way to get involved with their hometown from where they were. One of the core members of Flags Niigata, Gaku Oyanagi, stayed with us at ROKKONOMAD and we had a chat with him to find out about his experience.
–First of all, let me ask you about your work, Mr. Oyanagi.
I'm currently working at Eureka Inc. as a designer for Pairs, a matchmaking app for people looking for love and marriage. I've been designing and operating the UI (user interface) from scratch for almost 5 years now. In the last year, I've also tried my hand at community design. With a message of "Let's leave Tokyo in a good way as we get closer to Niigata," people who have a passion for Niigata have gathered together and created various projects. I participated from the start and designed the logo and website with about 15 friends. Now, while going back and forth between Niigata and Tokyo, I'm looking for projects that are related to help create attractive cities.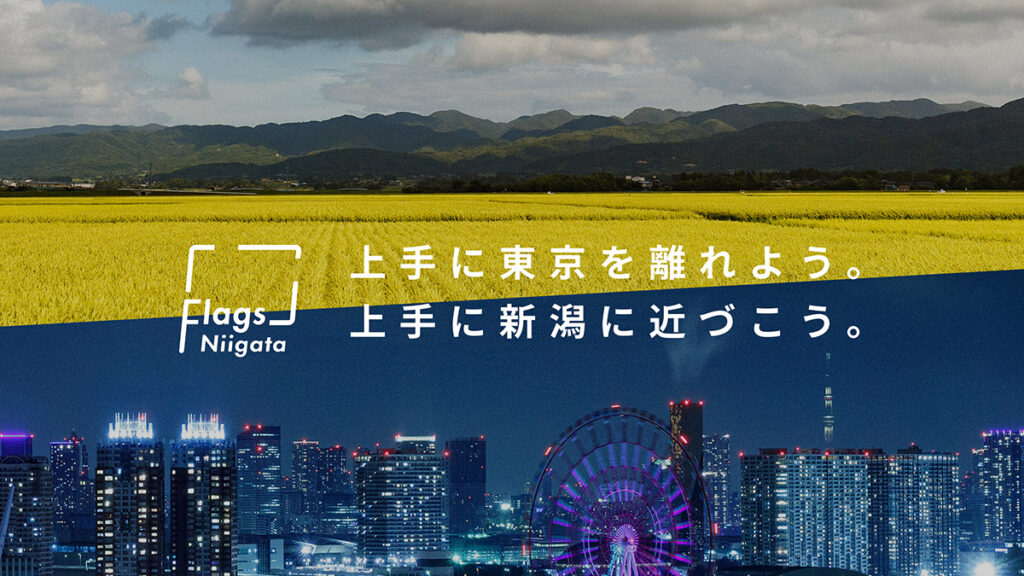 –What made you want to come to ROKKONOMAD?
I was about to make the decision to return to Niigata in earnest, and I was struggling with the timing of taking on many new challenges, so I thought I'd talk to my friend RYO, who I'd been close to for a while, and we had a video chat. When I saw a pleasant-looking mountain view in the background of his screen. I was like, "Where the hell are you?" and that's how it all started (laughs).
After talking with him, I felt that I could connect with interesting people and get inspiration for my next project, so on short notice I applied for the residency program.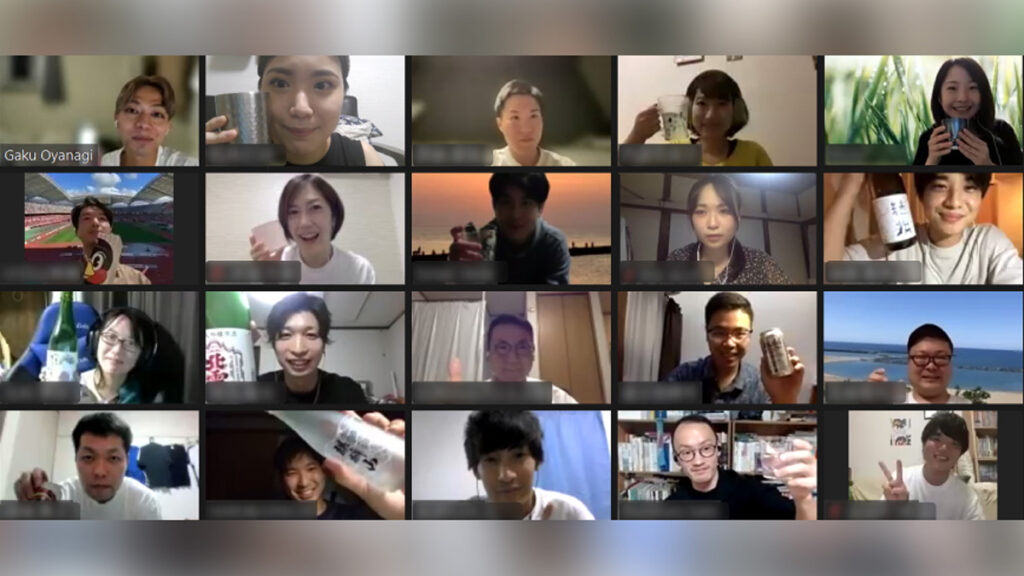 –Flags Niigata is a very interesting project, and its members have increased to over 650 people in the first six months of its launch. How did you get to know each other?
The core members of the group became acquainted in Tokyo when they were around 20 years old through connections with other people from Niigata. We all came to Tokyo from Niigata and were working hard. We also share the same desire to work in Niigata and contribute to the local community. Being of the same generation, we are encouraged and stimulated by each other's hard work.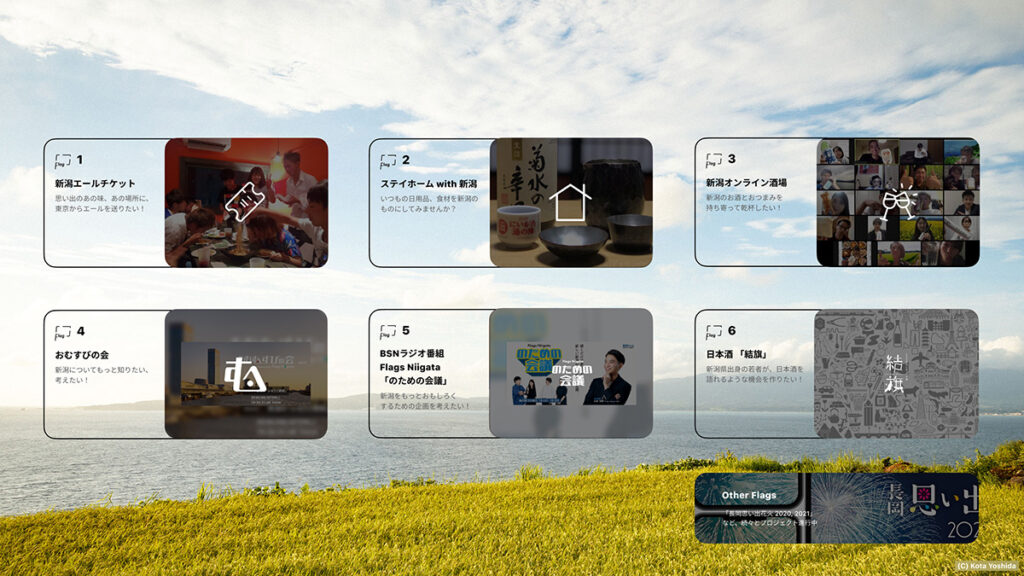 So when I saw a situation where I couldn't go back to my hometown due to COVID, and where local acquaintances and shops were in trouble, we discussed it remotely, and in a short amount of time, we launched the platform "Flags Niigata."
–What do you all do for a living?
Some work for advertising agencies, others, like me, develop plans and designs in the field of IT, some work for marketing companies, some are design consultants, some are in planning and sales at Internet TV stations, some are nursery school teachers, some work at sake shops, and some are photographers. There are also people who are farmers deep in the mountains of Niigata.
 
In addition to people from Niigata, there are also people from other prefectures who have recently moved to Niigata. Participants must be in their 20's or 30's and have a desire to create a home in Niigata.
–Was your stay at ROKKONOMAD a positive experience?
Yeah. It's amazing to come to the top of the mountain and meet such a diverse group of people. As I mentioned earlier, I've been doing IT UI design for a living, but from now on I'll be working on a new theme: connecting local human resources and vacant houses. There are people here who gave me helpful hints and exchanged opinions, and I realized that even though we live in different regions, we share some of the same social issues. It's not that "birds of a feather," but I thought that people in general are attracted to each other. I do think that people who don't know this place cannot imagine that such encounters are happening on a mountain like this.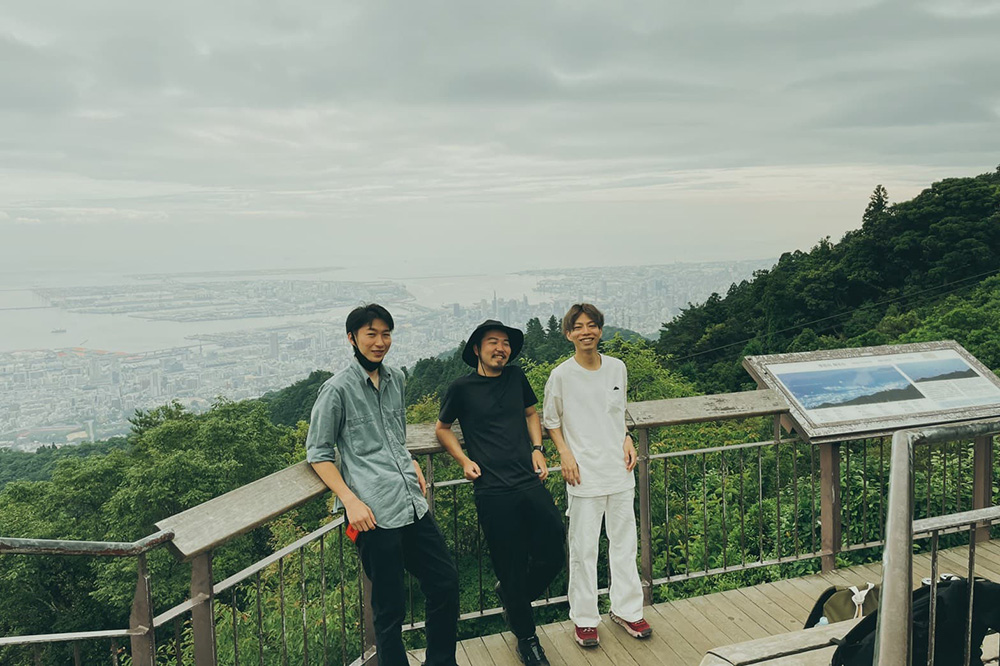 –Did you go down from Mt. Rokko and explore the city of Kobe?
I looked around the Suido Suji Shopping Street for bit, and I wondered why there were so many shops and why it was so crowded. I was inspired to study it in my own way and try to make use of it in Niigata.
–Since you are thinking about designing your own hometown, was coming to Kobe a positive stimulus in some aspects?
Naturally, there are solutions for Niigata that can be found by talking with people in Niigata, but there are also times when you are only thinking in terms of your own area and what can be done there. By meeting and talking with people from other regions who have a similar awareness of these issues, we can refer to each other's ideas and experiences, broaden our perspectives, and create new synergies, such as coming up with solutions that we hadn't thought of before.
–I hope that meeting people here will be the start of a new relationships.
In fact, one of the representatives of Flags Niigata and I had talked about coming together, but our schedules didn't allow us to do so this time. I thought this place was a good environment for "selection and concentration," where you could stay for five days, a week, or even longer and discuss important things during that time. It would be great if we could use it as a team, not just once, but again and again.
–We'd love to have you and the other Flags Niigata members join us next time. It would be great if we could introduce you to more people we know in Kobe, connect more people and regions, and maybe even have a chance to make a project together!
(Column written by Yohei Yasuda)