PROPERTY INFO
Real Estate Information "Rokkosan Forest Office"
2021.01.13
Minamirokko, Rokkosan-cho, Nada-ku, Kobe 16 million yen 176.31㎡(building) 1,894.21㎡ (site) Rokko Cable"Rokko Sanjo Station" 13 minutes on foot
For Sale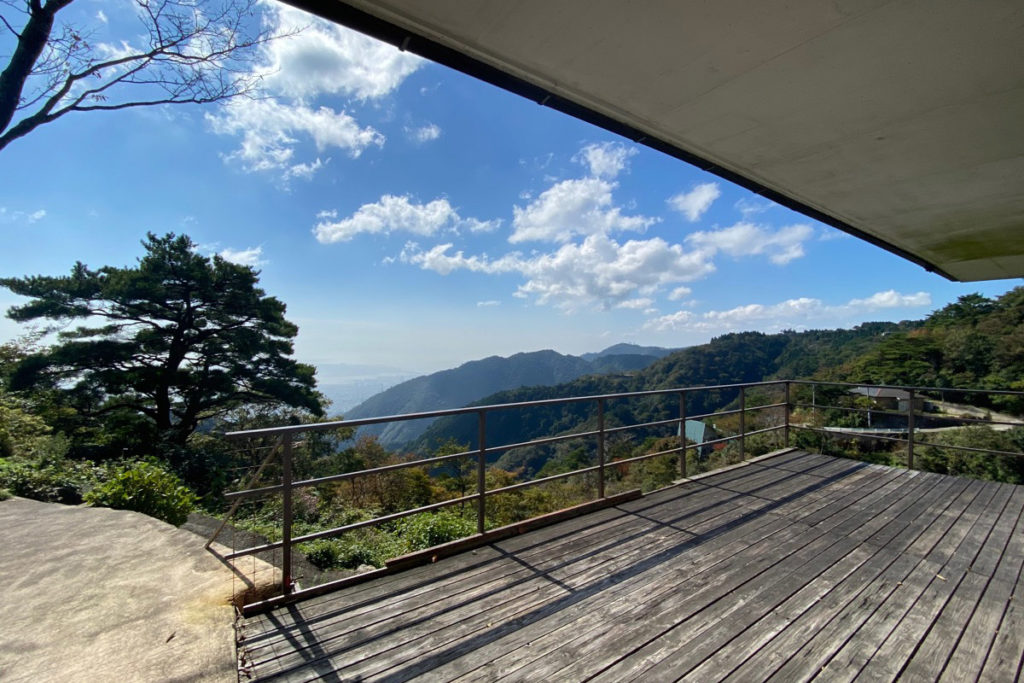 A view like from an observatory! A house that rises to the top of the valley, where the beautiful layers of Mt. Rokko are obvious.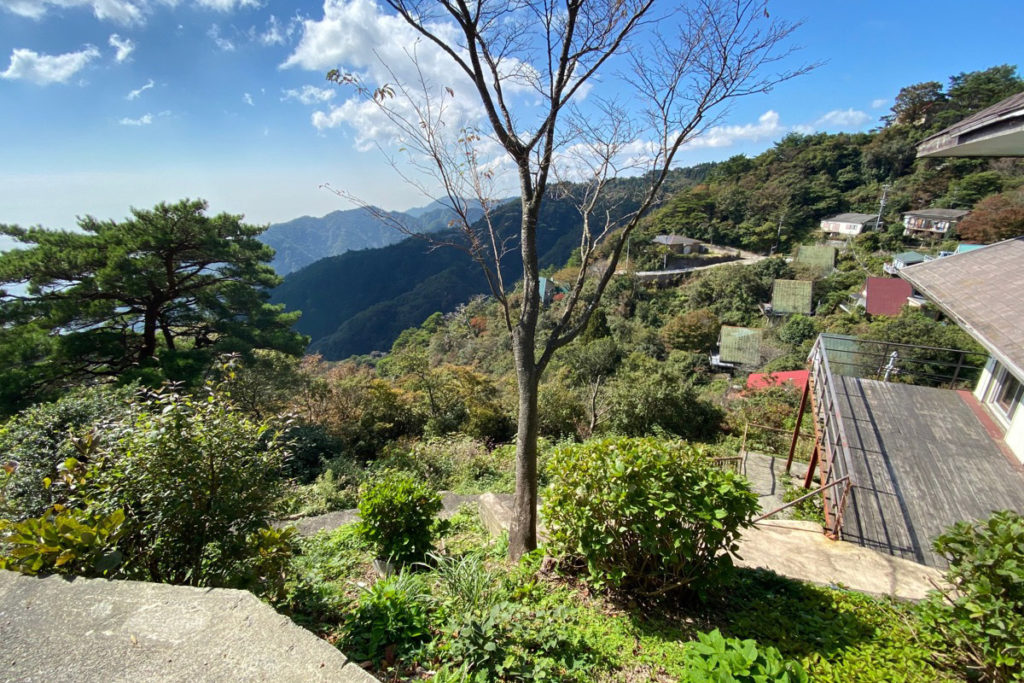 To be honest, I was a little scared at first … (sweating when walking). "Is it really okay to build in such a place !?" However, if you look closely, the first floor of the building is firmly settled on the ground. The line of sight from the wooden deck floating on the windows and columns of the room goes far horizontally, so you feel as if you are looking down on the view from the top of a steep cliff to the sea. From the outside you will feel like you are looking down on the garden. If you look at it calmly, you will notice that it is built on a surprisingly gentle slope. However, please note that the valley around here is designated as a hillside collapse danger zone.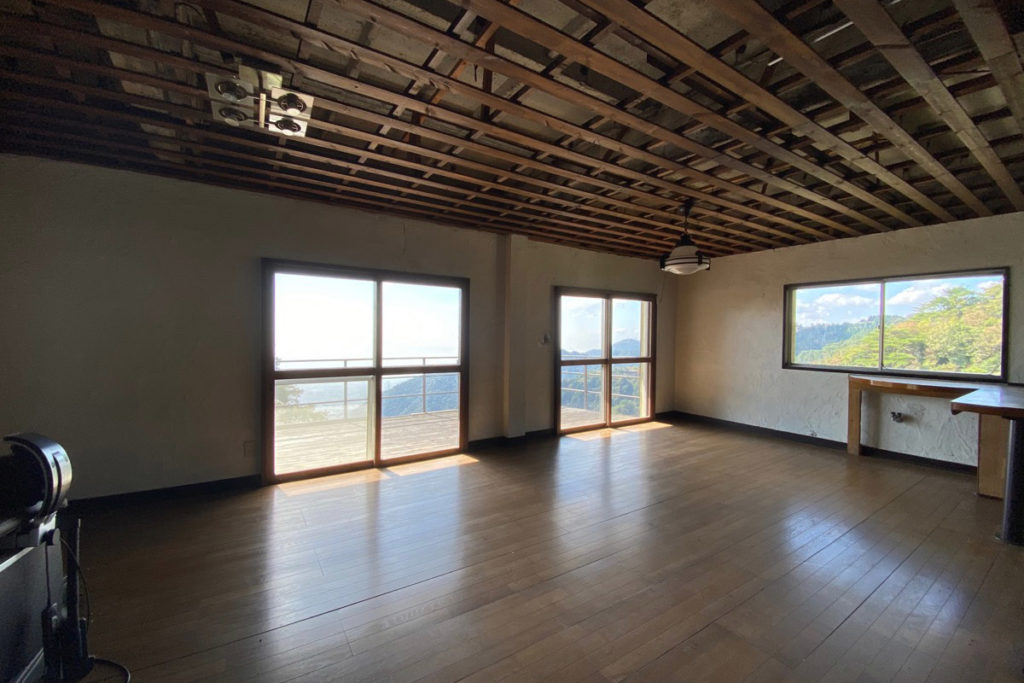 The house of a foreign owner who works to support living on Mt. Rokko has a feeling of statelessness. However, some reform is required both inside and outside. Is it necessary to repair the roof and wooden deck on the outside, and replace plumbing and finishing materials on the inside.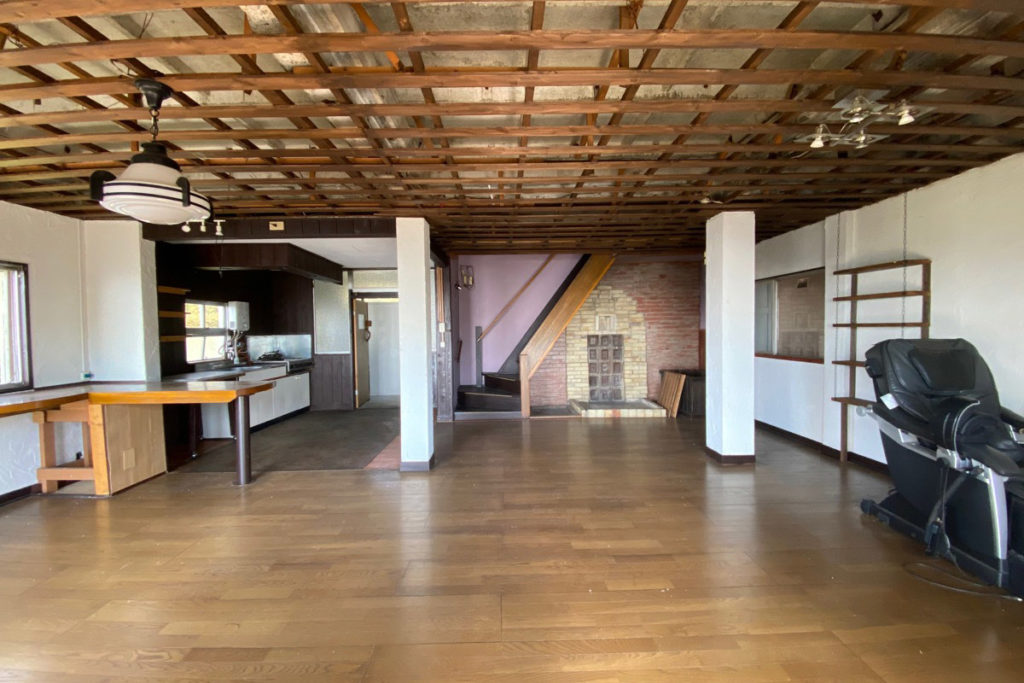 There are lots of parts that would be a waste to take out, such as the entrance soil of brick tiles, parquet flooring, and glossy retro tiles. The view is the best from any room, but the 2nd floor LDK with a wooden deck is especially nice.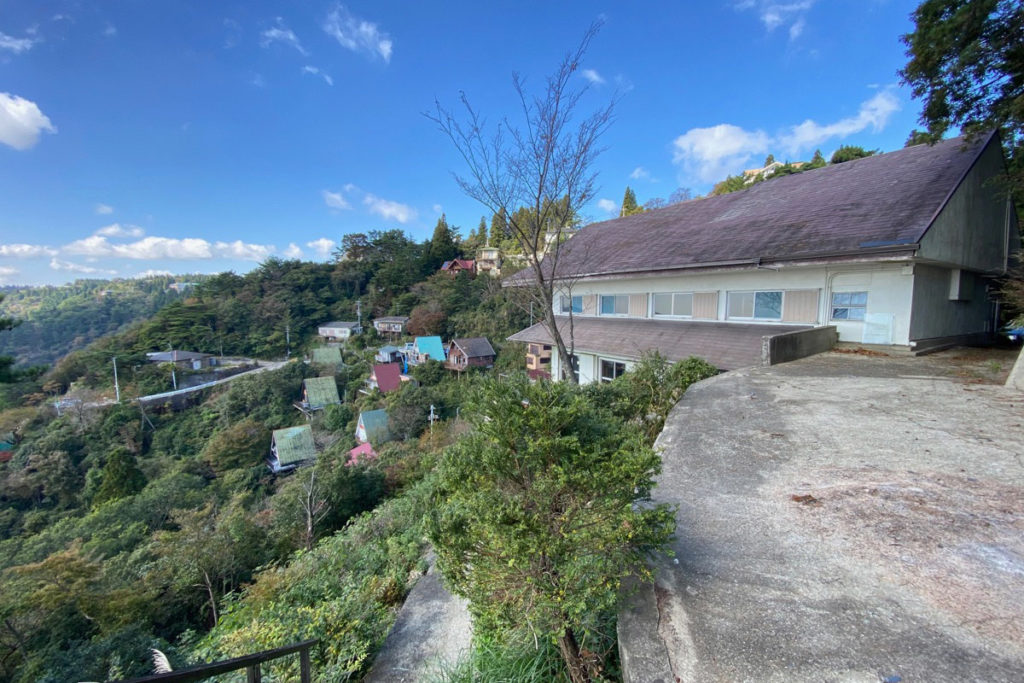 In addition, the main floor area is 176.31 m2, which is about the size of a large detached house, and it is easy to use. For example, it would be possible to operate the 2nd and 3rd floors as worcation facilities and inns while living on the 1st floor, which is currently a warehouse.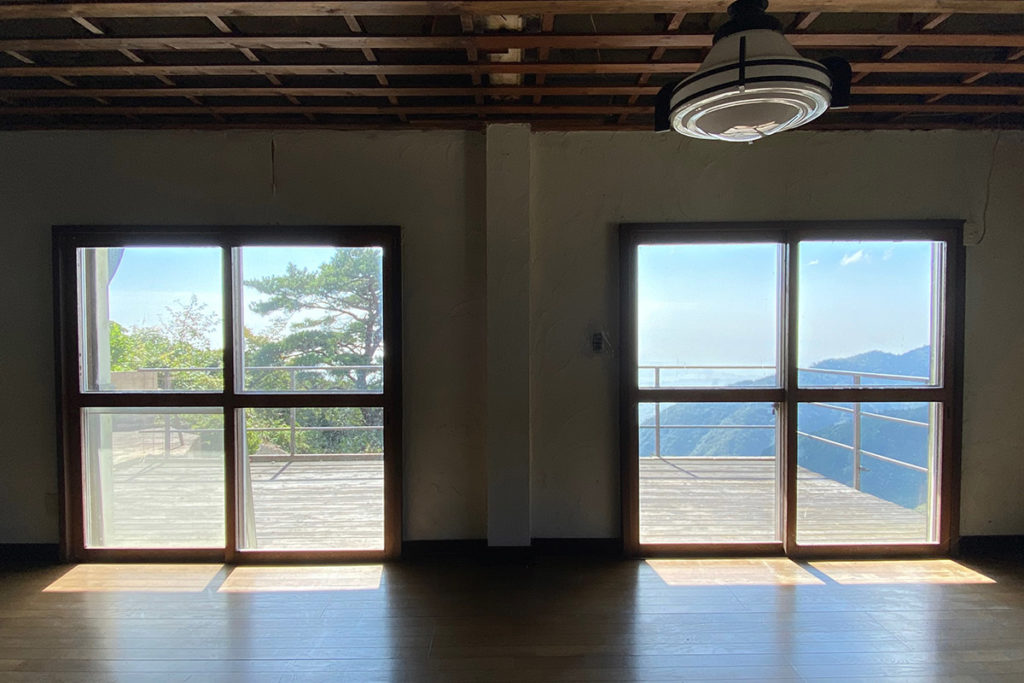 The garden on the south side, like a small mountain itself, can be used as a place to plant fruit trees if you cut the grass properly.
There is space for 2-3 cars on the premises, and you can easily walk to the cable station. The Rokkosan Visitor Center with free parking is also within walking distance.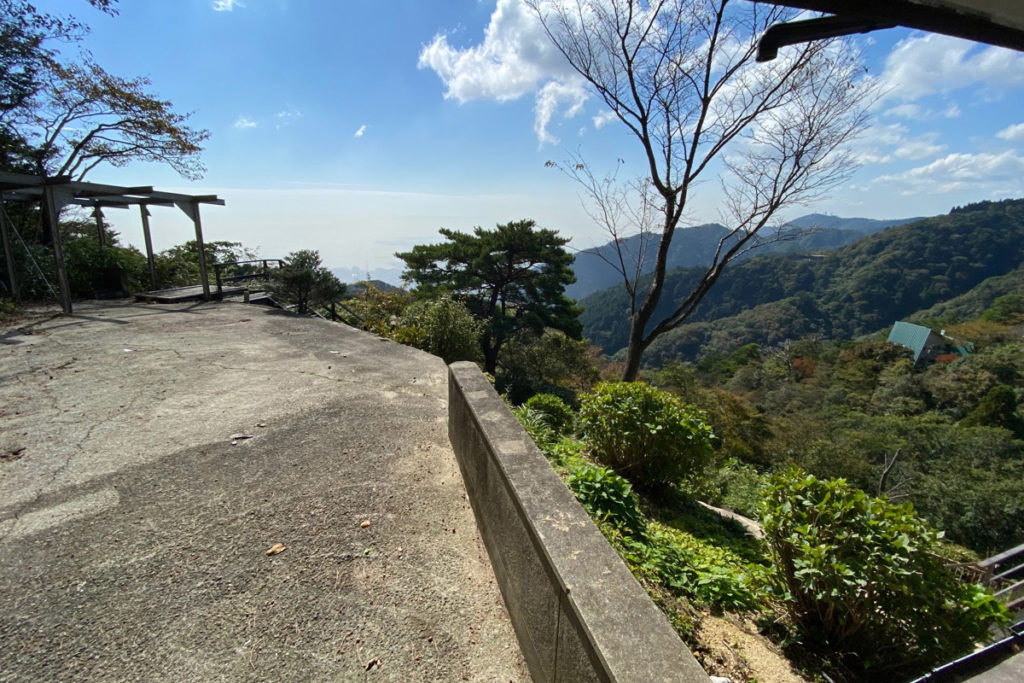 The magnificent scenery of Mt. Rokko changes every day and the house where you can live seems to bring a feeling that only the people who lived there can understand.
Click here for detailed information about this property (Kobe R Real Estate "Outlook House")
This property information is managed by Kobe R Real Estate on behalf of Kobe City.