PROPERTY INFO
Real Estate Information "Rokkosan Forest Office"
2022.03.31
Nishitaniyama, Rokkosan-cho, Nada-ku 25 million yen 117.97 m2 (Building) 2,783.48 m2 (Property) 8 minute walk from the top Rokko Cable Station
For Sale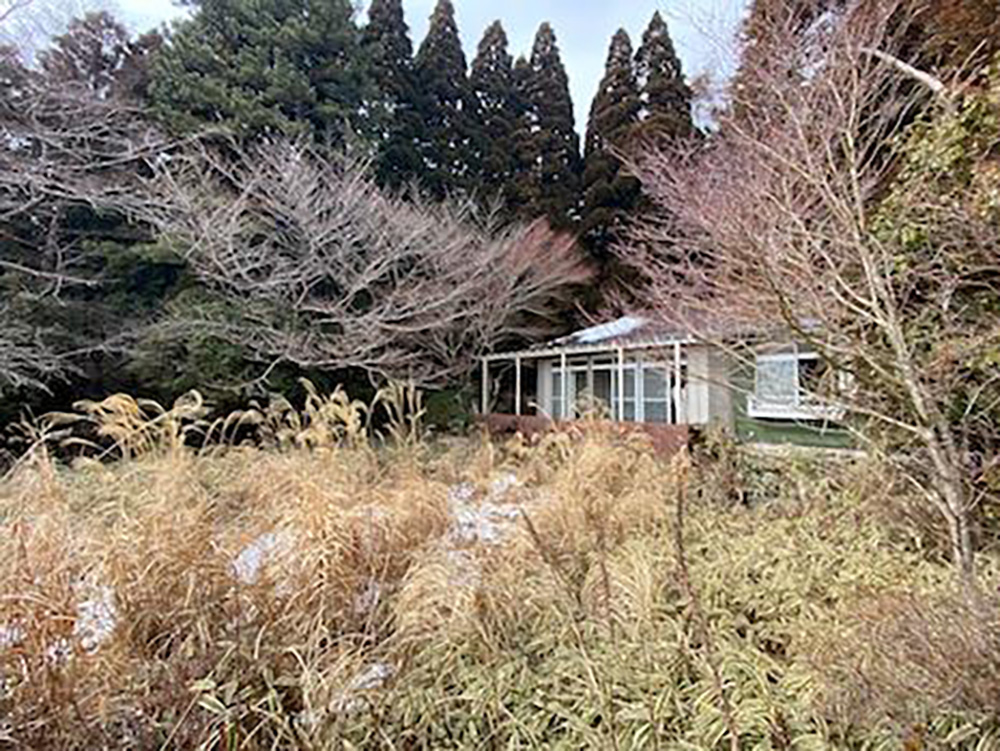 Mountain and single story house.
Simple and beautiful.
The day of the photo shoot was in the middle of winter and there was still snow on the ground, but the building against the winter mountains had a look like a film photograph, and was rather attractive.
A single story house really looks good on a large site. The green-painted exterior walls and the texture of the brick and masonry make the building look as if it blends in with the mountain.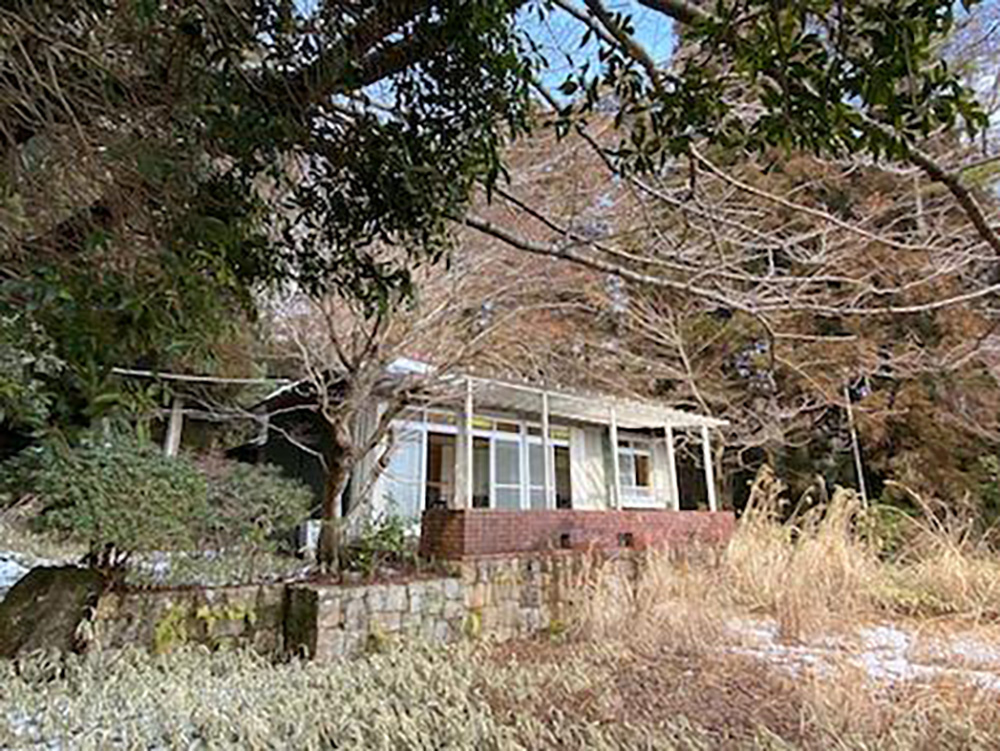 The person who first built the house here was visiting Rokkosan without using a car at the time, and he fell in love with the site. It is located on a hill with a spectacular view being within walking distance from the summit cable station.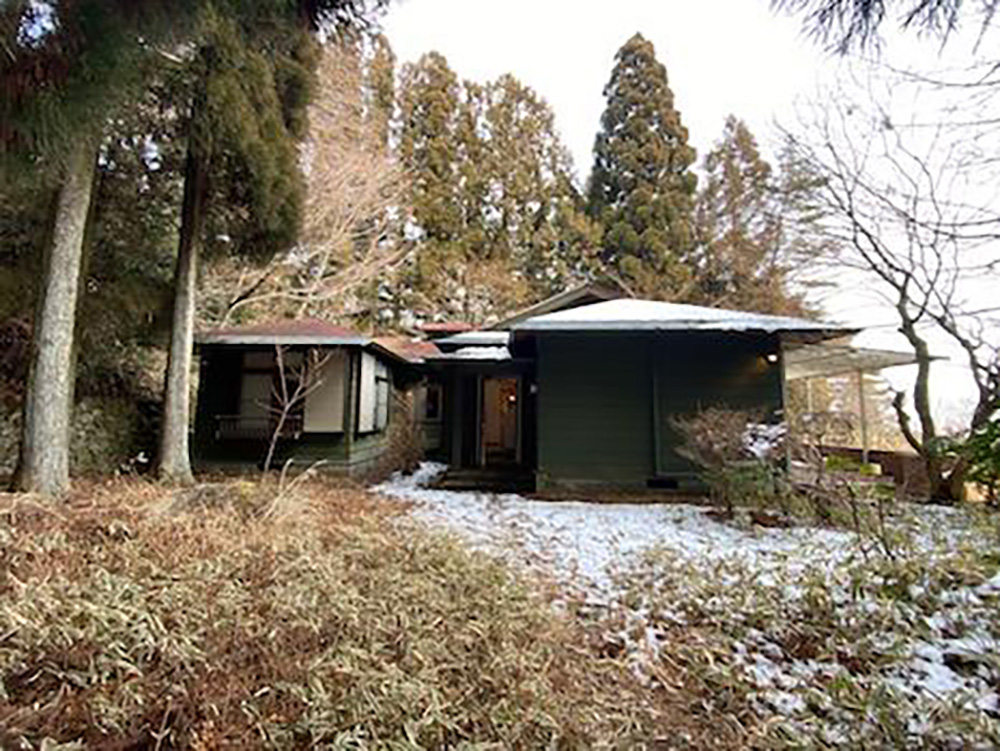 Although it requires a short climb up the mountain path on the stairs from the front road, the view, which can only be seen by those who have arrived at the site, will move your heart.
To be honest, we were not expecting the condition of the building to be good, but the owner has maintained it well, so both the interior and facilities are in good condition and can be used as they are.
The floor plan is sufficient for spending time in the mountains, and besides the LDK overlooking the garden and the ocean, there are two bedrooms with a views of the forest.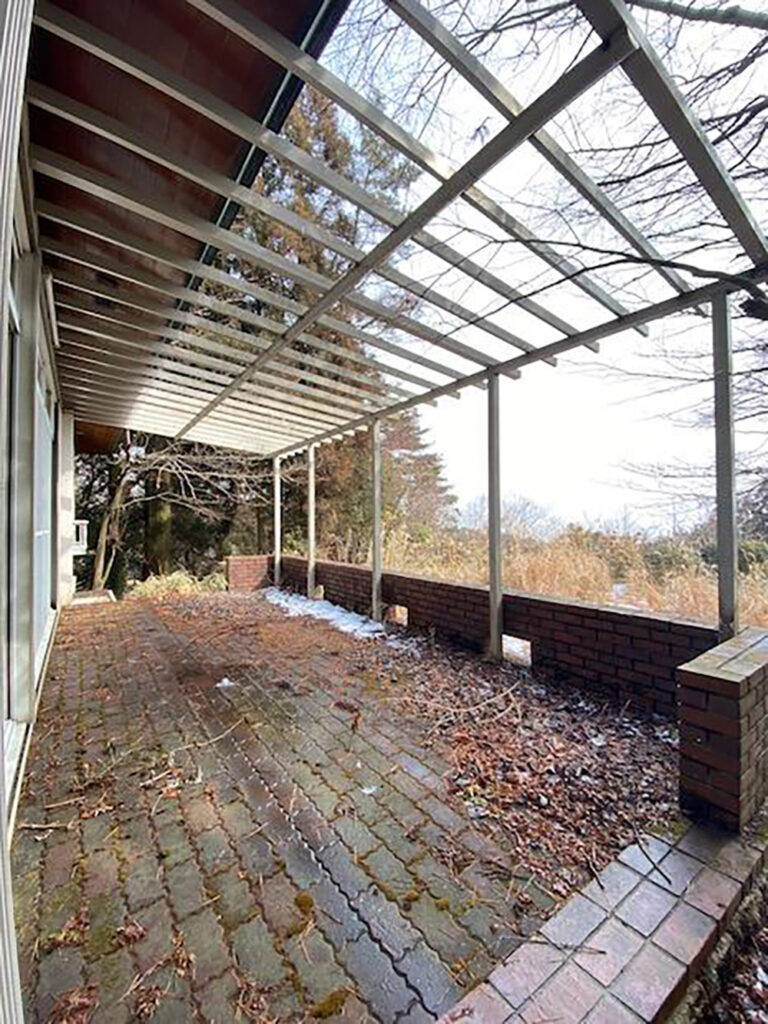 Personally, I thought I would like to take a morning bath while looking at the forest.
On Rokkosan, there are various regulations for uses, so in addition to residences, offices, restaurants, lodging facilities, etc. can be considered. In addition, there are also subsidies for construction costs as well, so just contact us and let us know how you would like to use the property.
This single story house is a landscape all to itself.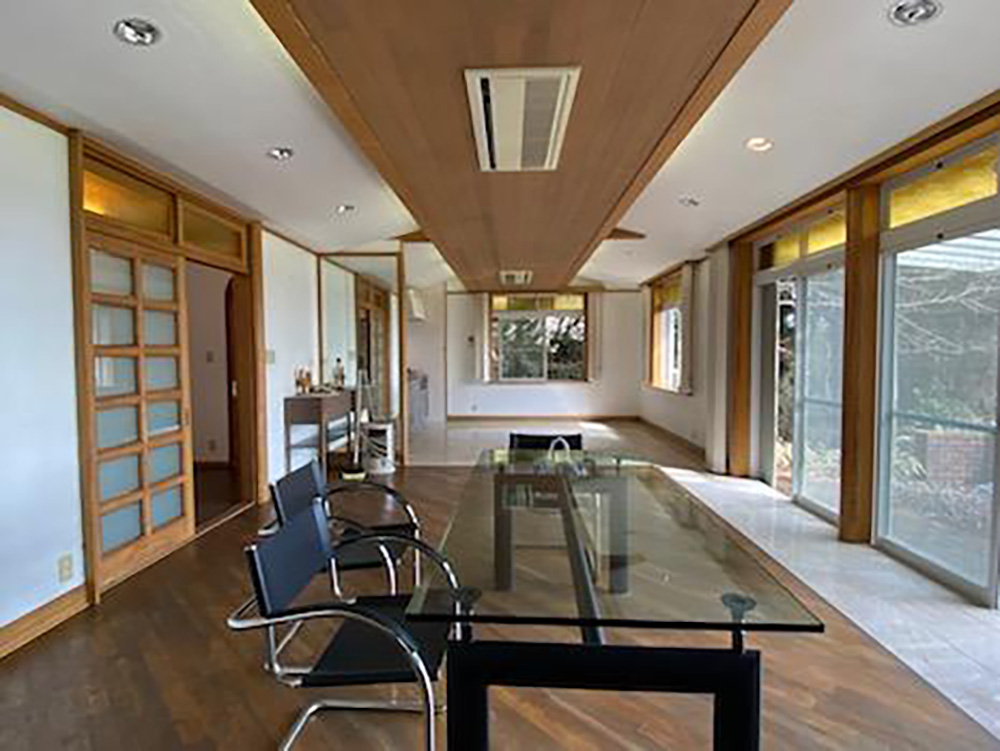 Click here for more information about this property (Kobe R Real Estate "Mountain House -Leasehold-")
* Property information is presented by Kobe R Real Estate on behalf of the City of Kobe.