PROPERTY INFO
Real Estate Information "Rokkosan Forest Office"
2021.01.25
Nishitaniyama, Rokkosan-cho, Nada-ku 88 million yen 165.57 square meters (building) 961.48 square meters (site) Two minute walk from the Rokko Cable "Rokko Sanjo Station"
For Sale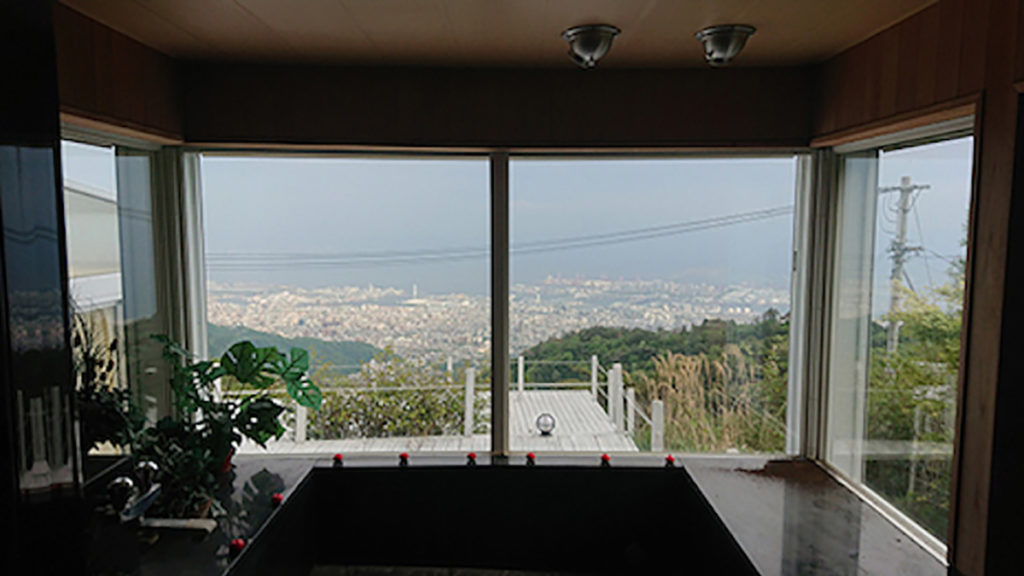 From the deck terrace is a 180 ° panoramic view overlooking Osaka Bay, Kobe Port, Awaji Island, and Wakayama. There are many properties overlooking the sea from Mt. Rokko, but none with this type of vast expanse. It makes one think they are looking at the view through a fisheye lens.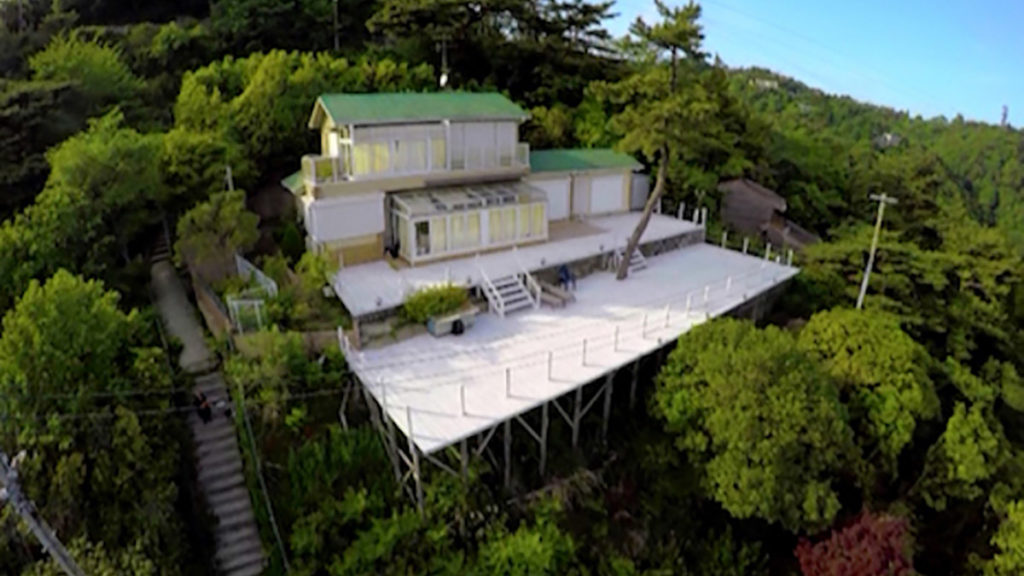 Moreover, it is just a 2-minute walk from the Rokko Sanjo Station. You do not need a car to go to and from the city.
Anyway it's a spectacular view. It is said that the deck terrace with of 365 m2 space was built at a cost of about 150 million yen. The owner's obsession with the scenery is incredible. Seen from a distance, the house seems to float above the forest.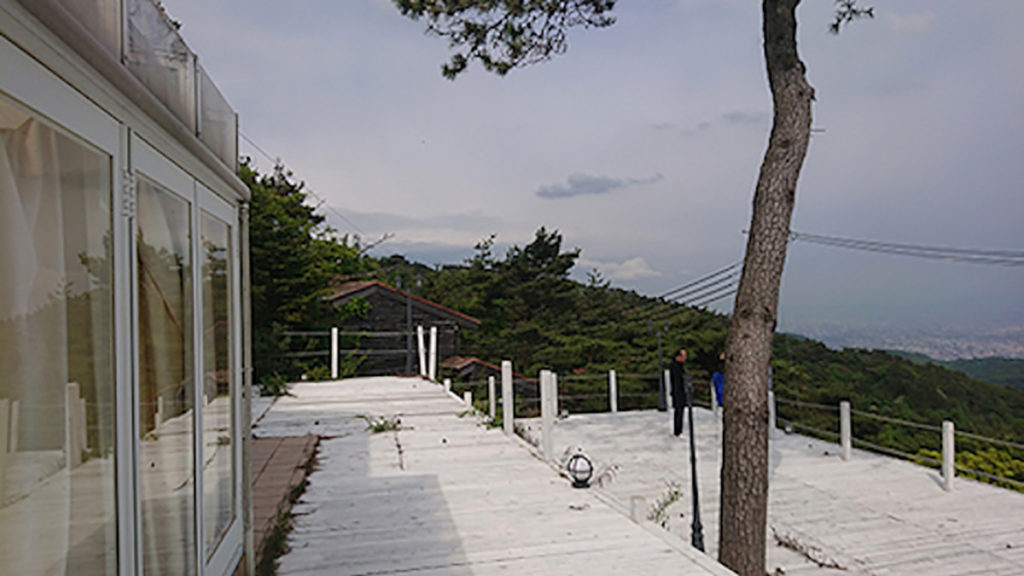 The house itself was built in 2001 and renovated in 2013, making it a building is still quite usable as is. With a total floor area of 165.57 m2 can be said to be a scale that is easy for individuals to handle on Mt. Rokko.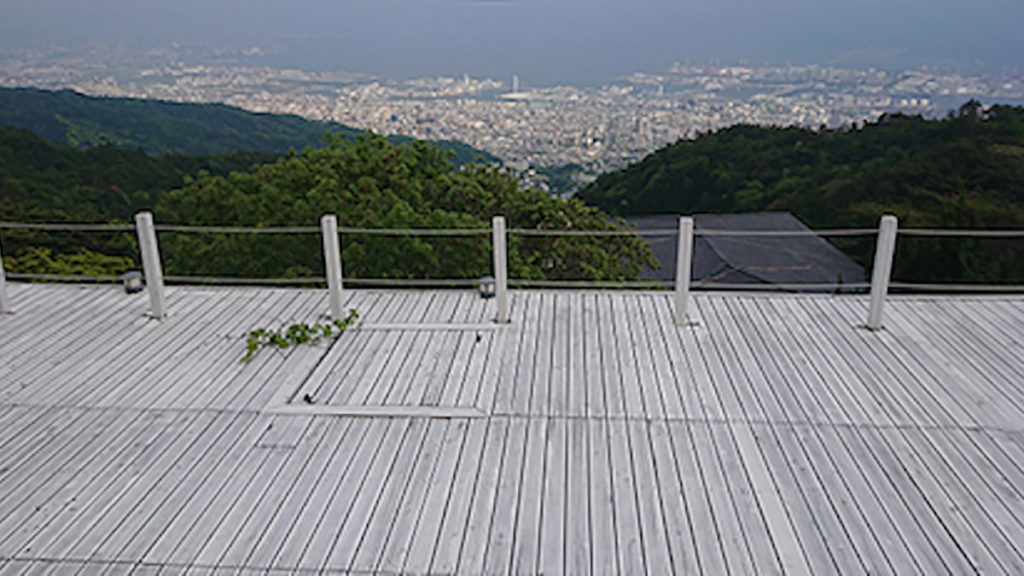 This property makes one feel as if they are living on a deck. You will be sure to think, "Such a well built place."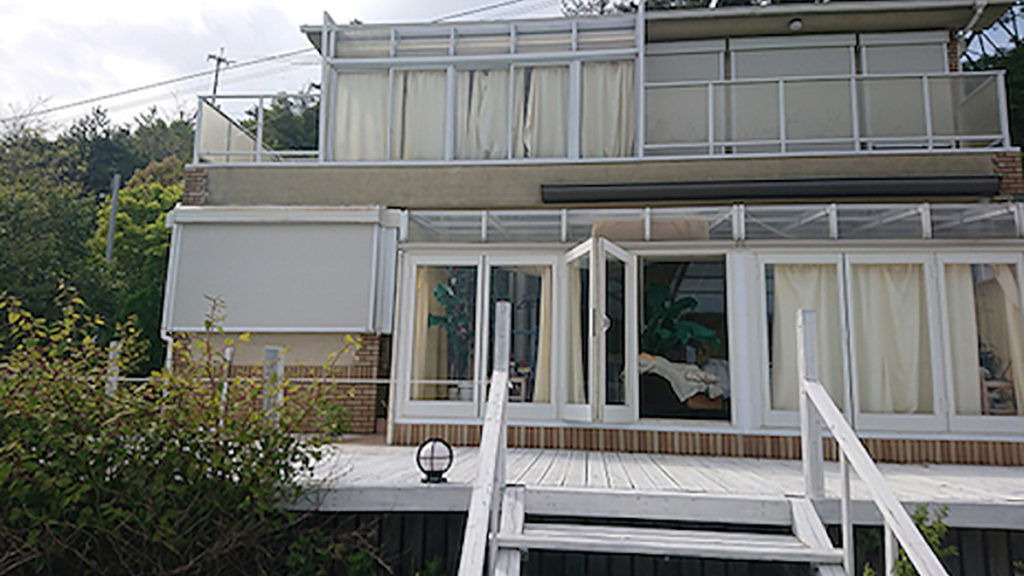 There are no photos of the inside of the house since the owner's personal belongings are still here. Please use the floor plans to visualize. The property probably would be good to have a bit of renovation done on it to some extent.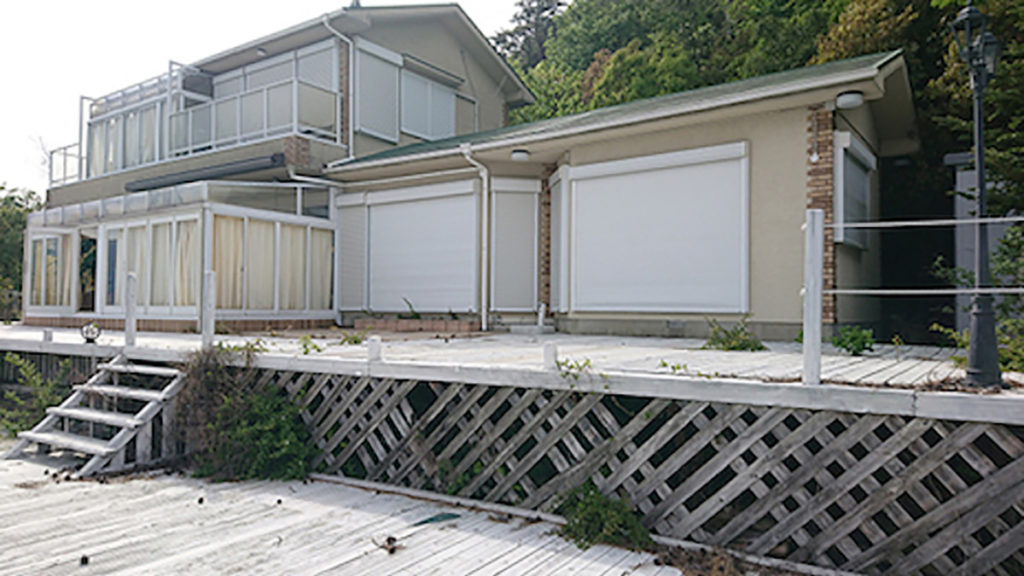 By the way, recently there have been several deregulations on the use of Mt. Rokko properties, and so one could consider usage such as offices, restaurants, or accommodation facilities, etc. In addition, there are subsidies available for construction costs, so please contact us if you think, "This is the place for me!"
Click here for detailed information on this property (Kobe R Real Estate "180 ° Panorama")
This property information is managed by Kobe R Real Estate on behalf of Kobe City.